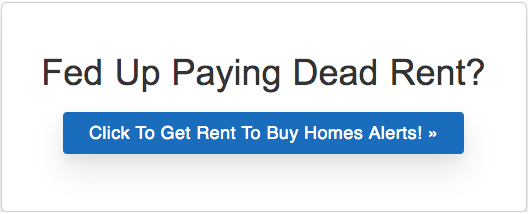 Rent to Buy Scheme... Own Your Own Home Today!
Fed up paying dead rent?
Considering a rent to buy scheme?
Owning a home may seem like a distant dream when you are paying rent month after month to a landlord -- and for what? Simply the privilege of being able to rent a home that is not really yours.
But the traditional way of purchasing a home will require a mortgage, which can be costly, complicated and not an ideal situation for many people.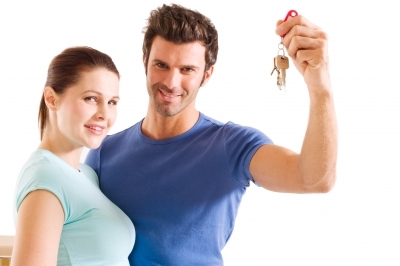 Get the Rent to Buy property alerts
From time to time investors in our network have rent to buy properties available. Sign up below and we'll introduce you to such an investor, if they have a property closely matching your requirements.
You could be sitting in your new home sooner than you think!
Here's the rent to buy scheme lowdown
But did you know that you can own a home without having to obtain a mortgage? This option is commonly called a "rent to buy scheme" or "rent to own".
The basic lowdown is this: when you are renting to own, you pay rent each month as you would if you were renting a home the traditional way. But a portion of the rent you pay each month actually goes towards purchasing the home, rather than into your landlord's pocket. 
After a set amount of time, you will be able to pay off the rest of the money owed in order to purchase the home, then voila!—you are now the proud owner of your own abode!
The popular choice for first-timers
The rent to buy scheme option is actually becoming more and more popular among first time homeowners, who are deciding that rent to own is the best option for them. Many people would rather pay rent with the future goal of purchasing their home rather than pay rent into, more or less, "open air."
You benefit when the market rises
In fact, another key benefit of renting to own is that the price is "set" when you enter into a contract. This means you don't have to worry about the price of the home increasing in the future -- a definite plus, especially with a housing market that tends to swing back and forth in recent years.
Should you choose a rent to own option? It all depends on your personal situation. For some people, renting to buy is a good option if they have bad credit or limited credit; if they don't have enough years of work accounts in order to actually apply for a mortgage; or if they don't have enough money for a traditional deposit on a home. 
Why wait? If you are interesting in renting a home to own, sign up for updates today.
<< Back to Rent to Buy from Rent to Buy Scheme
<< Back to Property Investment Blueprint from Rent to Buy Scheme