Real Estate And Property Management In A Post COVID-19 World
Guest writer Paul Matthews examines how things like Big Data are transforming this space in the wake of the pandemic.
The outbreak of the infamous COVID-19 or Coronavirus has already disrupted a number of business sectors, with property management and everything real estate-related being, unfortunately, one of them.
There are many currents of thought on this matter, most of them being relatively catastrophic due to an inevitable recession which is set to negatively impact the market.
What can we expect from the property market in a post-COVID-19 world then? Let's find out.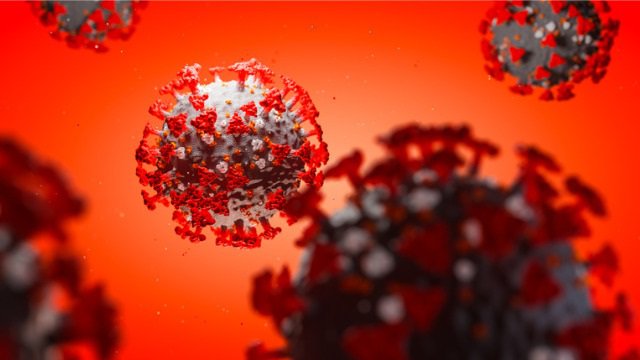 Fintech Contamination
Whilst the vast majority of businesses (both nationally and internationally) were forced indoors or "on pause" during these lockdown months, the technology sector went full throttle on upgrading their current architectures.
A bright example of this statement would be the whole of the fintech sector, with many small, medium and large companies releasing new tools for investment calculation, individual credit assessments and many more.
Fintech is set to become an integrated part within the property industry, especially with quick procedures i.e. Bridging Loans, which are set to be held digitally in their entirety before 2026.
Another example would be the usage of the Blockchain to evaluate an individual credit score before applying for a mortgage, but that's still in a very embryonic stage and Santander is currently the only bank in the world who's using such architectures. 

Digital Marketing For Small Agencies
Let's face it: the world of real estate investment and property management is still very face-to-face focused. Companies and agencies are still relying on old "bulky" PR strategies which, most of the time, aren't guaranteeing any ROI result.
In the US North West, many companies have switched to a large, digitally-based marketing approach, adapting disciplines like SEO, PPC and Retargeting.
Some commercial property agents and companies have even created virtual auctions in which the user could virtually visit the place and participate in the actual auction, which (at least a couple of years ago) would have been considered science fiction.
With such a digital impact in the past couple of months, commercial property management and investment is definitely moving towards a fully digital-based approach. 

Taming The Recession With Data
Another technological matter worth explaining is the usage of data.
Many of you already know that every time you're browsing the web, there are multiple sources and apps who are scanning your data, your preferences and, most importantly, your financial behaviours (what you normally buy and what you normally look for).
Now, especially after the Cambridge Analytica scandal, data is fully accessible from every private (prior to the user's confirmation), which means that a property agency could list and target a particular property to a particular user who would match the criteria to achieve a conversion.
This is not science fiction and it's actually set to become the best marketing approach in 2021, ahead of a significant recession in the sector.
By tailoring your ads, your content and everything in general towards the audience you're targeting, you will reduce your budgets and, at the same time, increase your profit.
To Conclude
It's pretty unidirectional but the future of the real estate and property fields is definitely technology.
A much-needed digitalisation will shape the future of a sector who has remained attached to its "traditional" roots for too long and, maybe, was just waiting for the right trigger to evolve.

Guest author bio
| | |
| --- | --- |
| | Paul Matthews is a Manchester-based business and tech writer who writes in order to better inform business owners on how to run a successful business. You can usually find him at the local library or browsing Forbes' latest pieces.   |
<< Back to Property Investment Articles from Property Management Post COVID-19
<< Back to Property Investment Blueprint from Property Management Post COVID-19