Serviced Accommodation: The Ultimate Guide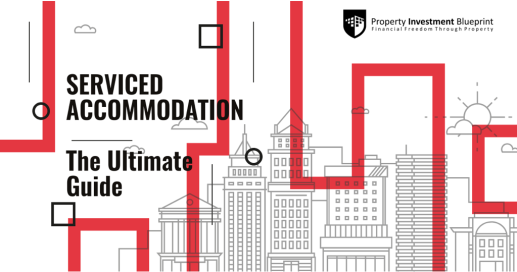 In my book, "Property Investment Hacking", I refer to Serviced Accommodation as the "instant hotel" hack and that's a good analogy for what it is...
We take a property that might otherwise be a standard "buy-to-let" house or flat, and repurpose it as a short term stay unit, for use by holidaymakers or traveling businesspeople.
I got involved by accident...
I first became aware of serviced accommodation as an investing strategy when, in my bachelor days back in 2011, I used to rent out the spare room in my flat to a friend. When he finally left to get a job elsewhere, I was left with an empty room.
Now, being the property guy I am, I didn't see an empty room, I saw an underused asset, and I was determined to put it to work for me.
The thing was though, I didn't want to rent it to someone on a long-term basis who might turn out to be a super-annoying flatmate from hell who would steal my food from the fridge or start nagging me to do the washing up.
I'd heard about this thing called AirBnB from a friend, and I decided to check it out. It looked easy to use, and I tentatively set up my profile and property details on the website.
From there, I got a lot of enquiries and loved what it could do for me. I liked it, because I could earn the same as renting out the room permanently from renting it out short-term for just a third of the month. It felt like a no brainer in this respect. I could have my own space when I wanted, and I wouldn't be stuck in an awkward situation with a flatmate I hated. It was the ideal situation.
Fast-forward a few years and there are millions of people in the same situation across the world. People are making good money from their property.
Serviced apartment investment
Since I got married and moved to Arizona, we now rent out the flat with AirBnB most of the time (unless we need it for our visits to Glasgow). And with this rental model, we can leave all our stuff in the apartment. Guests are short-stay, so as long as we leave them a couple of drawers and a few hangers in the wardrobe, we can even leave some of our clothes in there! It works really well for us and for them.
Then, in 2015, we decided to use AirBnB to rent out our family holiday home on the Isle of Islay. This was a roaring success, as there was a big shortage of accommodation on the island at the time. This is where owning property in the right locations becomes hugely important. If you own somewhere that has a high demand and low supply, then this is a great business model. Think about what the demand might be in your area. If you are near a tourist hotspot, then be sure to mention this as the main focus of your listing. If you are not super-close to it, then talk about the transport links instead. 
The Anchorage, Isle Of Islay
And it isn't just tourist spots that are popular. Proximity to large employers is another way to gear up what you offer. A big employer such as a hospital or technology park will have people come and go a lot, so your short-term opportunity to let will really appeal to this type of buyer.
You may even find the employer buying up a large chunk of your availability, so they have somewhere for their people to stay. As with the leisure aspect, make sure you cover all of this in your property description.
Think about this as part of your purchase strategy. The decisions you make in terms of where you buy can be influenced by your strategy in this area. If you want to go down the Serviced Accommodation route, then you can consider the local demand on sites such as AirBnB before you buy. 
The biggest challenge with our Islay property was finding a reliable cleaner to do the changeovers. We were limited, because Islay is a small place and any cleaners were already booked up on other jobs. Thankfully, we eventually found one who turned out to be very reliable. You'll discover that finding a reliable cleaner is absolutely central to a successful let—it's really the main moving part that can cause mess-ups in this strategy. 
The Internet has changed many industries. The fact that transactions can be done online has opened up new markets and given life to new ideas. Now, one website can attract millions of hits from across the world on behalf of tens of thousands of ordinary people.
Uber has changed the face of the taxi business forever. You can access a driver in the major cities of the world at any time of the day or night at cheaper rates than getting into a cab. With property, AirBnB allows the landlord to offer their property online to an audience of millions. Let's take a closer look at how it works.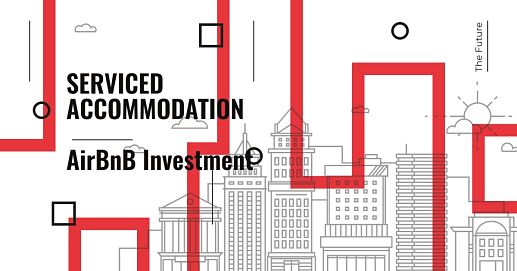 AirBnB investment
The traditional model of renting out a property was: find a tenant, give them a six-month AST (assured shorthold tenancy), and then ask them if they want to renew when the six months are up. Lenders liked the stability of this, and it became the way that the market operated. It just fell into the six-month-renew way of working and anyone new to it just fell in line.
But, when something shakes up the market, all the old rules can go out of the window. AirBnB (and its competitor, Booking.com, that has actually been around for longer) is a platform that allows property owners across the world to promote their accommodation on a short-term basis. 
It began, a little like Uber, with apartments in the big cities where people would let them out to tourists or business people for a few days at a higher price than they would for the equivalent monthly rent but often lower than a hotel. Everyone won. The property owner got to maximise their money, and the renter got a great location, fully serviced, and with more flexibility than a hotel.
So, you can see how this began to take off with smart investors who wanted to get the most from a property investment. Those that owned property in the big cities of the world were able to turn a simple investment into something that earned big money day after day.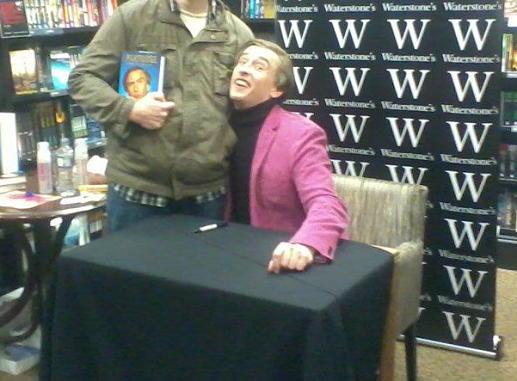 Alan Partridge: Long-term hotel resident
AirBnB is one of the main ways that investors can deliver and market Serviced Accommodation to the masses. It has gone far beyond the major cities of the world and now sits in every corner of the United Kingdom. You can rent out property wherever there is a demand. People work away from home all the time.
They may have a long-term contract that makes living in a hotel unfeasible in terms of money and keeping their sanity. The longer you spend in a hotel, the more you start to sound like Alan Partridge. And that isn't good for anyone. If you have properties where there is a demand, then you can provide accommodation for this type of traveller. There may be a group of them that want a larger property together or an individual that wants a little place to call their own for the period of a three-month contract, for example.
The investor that wants to get the most from their money is actively using AirBnB as part of the way they do business. It allows them to rent out a property at a higher rate than can be achieved by going through a lettings agent and following the familiar path.
But, implementing this strategy means a change in mindset from the traditional approach. I see it as the difference between driving along country roads and using the motorway. Serviced accommodation is the motorway route, but you need to learn how to drive on the motorway first. So, let's get prepared for some motorway driving.
The approach you need to take for the Serviced Accommodation strategy
You need to think about the type of property that is needed for this strategy. If you already have properties, then you can categorise them in terms of whether they are suitable for AirBnB or not. Remember that this is a website that people visit from across the world for their accommodation needs in relation to work or leisure.
If you don't have things for the tourist or the worker nearby, then your property may not be suitable for AirBnB. Check through the website and see what else is being offered in the vicinity. This will give you an idea of supply and demand. Once you have seen what else is on offer you can then decide whether it suits the properties you own.
If you are looking to buy properties for this strategy, then you can use AirBnB in the same way to assess whether they will be suitable for the Serviced Accommodation approach. Think about the places in your local area that people want to visit, especially visitors from overseas. This can be a large part of your research and procurement strategy. If you want to buy-to-AirBnB then think about the type of demand you can expect. The idea is that you maximise the amount of time people are there and you can make far more money than you would if letting out on an AST to a standard tenant.
One of the key differences with the Serviced Accommodation strategy is that you need to be a lot more hands-on than if buying-to-let long term. No longer are you hoping to hand over the keys and forget about it for six months or longer. 
Many people may not book until the last minute, as they might need it for business that has come unexpectedly or just a spur-of-the-moment break. You need to have your property ready for your guests. This will mean clean sheets and a clean property. Some travellers may arrive late at night, so you must think about how you're going to handle that.
Serviced Accommodation Tip
Never be tempted to accept cash on arrival. If you do, then you're leaving yourself open to not getting paid if / when the guests don't show up!
You (or someone you know or pay), need to be close at hand and available if there is an issue. It's not like having a lettings agent there to take the calls if the boiler goes off or they've lost a key. You will need to be contactable at pretty much any time of the day or night to deal with the issues that your property throws up. But, don't worry if this sounds like a lot of work. There are ways to minimise the effort, which we will look at later in this guide. Also, you need to think about this in terms of the cash that comes in. You can usually earn around four or five times as much from this approach against the traditional buy-to-let way of working. That's worth a little extra effort.
And, once you've decided that Serviced Accommodation is the route for you, and you've got your head around the way that you will need to approach the investment, then there are many benefits of working this way. It isn't just about the extra cash, although that is the main reason many investors do it. There are other factors that come into play with AirBnB and the Serviced Accommodation route. Let's take a look at what it all means.
Advantages of Serviced Accommodation investment
The Serviced Accommodation approach hacks or shortcuts the traditional buy-to-let model. You get to bring in your income in a much more efficient way. If you can earn four or five times as much with Serviced Accommodation than with a traditional buy-to-let, then you really must consider this as a way of getting the most from your money. This is probably as hard as you can make it work by renting out a property. The income from this can fuel your next purchase, fund your lifestyle, or set you up for retirement. And, if you market your property well on AirBnB and/or booking.com and get great reviews, then this is income that will repeat month after month.
This means your ROI is at a much higher rate than any other 'buy and rent' strategy. You simply make more money.
Are serviced apartments a good investment?
Speaking of which, let's look at an example of how the numbers compare with a Serviced Accommodation let vs a traditional long-term tenancy in the same two bedroom property (I'm not going to include insurance, management fees, and other incidentals, so don't forget to factor those into your own calculations):
Traditional let
Mortgage payment: £363 (£4,365 annual)
Monthly rent: £600
Annual income (allowing for a one-month void): £6,600
Annual income net of mortgage: £6,600 - £4,365 = £2,244
Serviced let
Nightly rate: £70
Average occupancy per month: 24 days *
Monthly income: £1,680
Annual income: £20,160
Annual income net of mortgage: £20,160 - £4,365 = £15,795
* In 2017, STA reported the U.K.'s Serviced Accommodation occupancy level as 81.7% 
Monthly operating costs
With traditional buy-to-lets, the tenant is usually responsible for things like utility bills, broadband, and so on. In the Serviced Accommodation model, this obviously isn't practical. Instead, you will have to take care of these things for your guests. So, you need to factor in these costs plus things like water, business rates (more on this later), and insurance.
A good rule of thumb is to budget £200 per month for monthly operating costs for a one or two bedroom property.
When we factor this into our example above, our net income becomes £13,395. That's still a whopping £11,151 more than with the traditional let!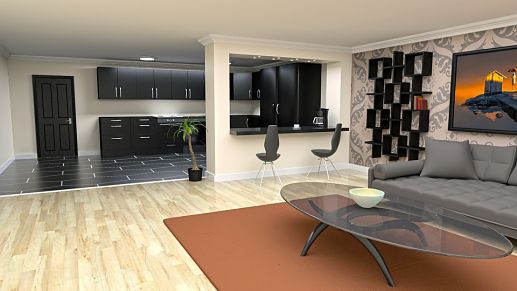 Serviced accommodation pros
But, it isn't just about the money. Serviced Accommodation gives you a more flexible way of working and has a stack of other benefits to boot. Here are some of the ways that the Serviced Accommodation strategy can work for you:

The flexibility it offers
You are in control of the availability of your property. If it is a place that you sometimes stay in yourself, or want to retain access to at certain times of the year, then the Serviced Accommodation strategy lets you do this. Simply mark the dates that the property is unavailable on your AirBnB calendar and you can protect them from being booked. 
A better-maintained property
With Serviced Accommodation, you have far less chance of tenants messing up your property. In my experience, short stay guests take far better care of your property than regular tenants do. What's more, moving in and out of a property with all your furniture and belongings, as a long-stay tenant does, can cause a lot of mess and upheaval. Just moving in something as simple and essential as a sofa can cause damage to a property if not done correctly. You can bypass all of this upheaval if you use this strategy. As long as you specify against them, then you will have next to no wear and tear from children and pets either. 
Ease of management
Managing a short-term let property needn't be difficult. Once you have a cleaner organised, your management is minimal. Getting the property ready in between guests—the changeover—is the crucial part of renting via AirBnB. AirBnB automates pretty much everything, and if you put enough info in your itinerary, you'll have minimal questions. This is the most important part of the process as far as I'm concerned. 
If you think of all the questions that might be asked by guests and put them into your AirBnB house manual, then you'll find that you spend less time fielding questions. You won't think of everything upfront, so add to this list as you get questions from guests. Make a printed version of the manual to put in the property too, in a plastic folder or binder, as not everyone will read the online version. 
Some say that the Serviced Accommodation model is highly management-intensive, but I would say that's only the case if you don't prepare correctly or have the right systems in place.
Serviced Accommodation Hack
When messaging your guests, save time by using AirBnB's 'Saved responses' feature. In the AirBnB messaging section on the app or the desktop website, it's possible to create pre-written responses that you can use to reply to common requests.
Ninety percent of the time, I only have to send guests one of these as soon as they book, but I have several others ready, so that I don't even have to think when they ask something like 'how do I work the boiler?'
No need for a letting agent
One of the real bonuses of this strategy is that a letting agent is not required. I manage my Serviced Accommodation via the AirBnB app, on the other side of the world. It really is that easy. 
When your business grows beyond a handful of units, you might want to consider using one of the new breed of 'host management' services that are popping up. These are specifically geared to manage your Serviced Accommodation listings for you, so that option is there if you need it. Search the Internet for something like 'airbnb host management <your area>' and you'll see what's available. 
We will take a quick look at host management services a little later in this guide.
Save on paperwork
You don't need lease agreements with Serviced Accommodation. All of the agreements are carried out through the AirBnB website or app, so you don't have to go to the time or expense of having these drawn up.
No more arrears
You can say goodbye to non-paying tenants too. AirBnB takes payment in full from guests at booking time and then pays you the day after the guest arrives for their stay. Simple.
Free download
I've put all of the exact pre-written responses that I use into a PDF in the Property Investment Hacking Vault and you can get instant access to that here: 
Serviced accommodation cons
There are some drawbacks to any strategy and you need to fully understand what all of this means to you in order to decide whether this strategy is for you or not. 
The management
I know I have looked at this already, but there is some management that needs to be done. You will get alerts from the website or app that tell you when the property is booked. Some of these can happen late in the day, so the communication you have with your cleaning company or your own flexibility to do this yourself is important. As I said earlier, if you find a reliable cleaner, then you have most of the battle won. 
Your mortgage
Lenders are really comfortable with tenants on 6 month or 12 month AST's, but most have not caught up with the times yet. Metro bank recently announced that they'd let customers rent out their property for 90 days on AirBnB without asking permission. Specialist Serviced Accommodation lenders have started to emerge too, Copofi, to name one. Speak to your mortgage adviser and make sure that you find a mortgage that suits your needs. You can get in touch with our recommended mortgage advisor here: propertyinvestmentblueprint.co.uk/mortgage.
Insurance
The same will go for your insurance. You need a specialist product that covers you for short-stay lets. Make sure that it includes public liability insurance to cover you should anyone injure themselves in your property. You have to protect yourself and your business. I like to use a specialist broker for insurance, which means they can search the market for the best product so you're not paying over the odds. Here's a link to the broker I personally use: propertyinvestmentblueprint.co.uk/insurance.
Lease agreements
If the property is leasehold, then some agreements may restrict you from letting out short term. Check out your agreement with your solicitor to make sure that you are not in breach of the contract. 
Planning
You may need to apply to your local authority for change-of-use consent. In England and Wales, it's C1 consent that you'll need. Most seem to be okay with you providing laundry services for guests but, if you start providing guests with breakfast or alcohol, then you're likely to hit more roadblocks.
Business rates
Your property will no longer be classed as residential but as a business. So, you will need to go onto business rates instead of council tax. This is usually just a matter of filling in a quick form and an exemption may even be available if you just have one property in that local authority area.
Waste collection
Depending on your local council, you may have to switch to commercial waste removal too. This will be a paid-for service, although it should be more than offset by your income.
Parties and unruly guests
You get to set the rules with your Serviced Accommodation. People visiting for a hen party or stag may upset the neighbours and cause undue damage. You can guard against this by making things clear in your terms and conditions. I would say that the following should be excluded specifically by your listing:
Smoking
Pets
Stag parties
Hen parties
People under the age of 21
This gives you the ability to filter out people that may cause you and your property a problem. If you use Air instant book, there's a setting that prevents anyone without prior positive reviews from other hosts from booking automatically.
Now and again, I'll get a booking request from a new member with no profile picture. I'll thank them for their enquiry and then politely say something like: 'Hosts are much more comfortable accepting bookings from new members if they have a profile picture. Would you mind filling out your profile a bit and telling me a bit about your trip?' Most people are fine with that but, if not, then you've probably just filtered out an undesirable guest.
Serviced Accommodation Tip
I recommend you consider not allowing one-night stays at all. You'll lose some of the market, but you'll avoid anyone looking to book with the sole purpose of having a one-night party and leaving the place upside down. 
Writing Your AirBnB description
This is an art in itself. Check out our article on this here. We also talk about staging your property and getting the best photos.
Free download
So you can take inspiration from real descriptions that work, I've put two of my descriptions (one for a holiday space and the other for a city space) into a PDF in the Property Hacking Vault and you can get instant access to that here: 
propertyinvestmentblueprint.co.uk/bonuses 
Serviced accommodation regulations 
As well as the considerations you need to make for your mortgage and insurance needs, there can be other regulations that might affect your ability to carry out your Serviced Accommodation strategy. As we mentioned above, the property may need a change of use to ensure that you are covered. Many local authorities will see the property as a commercial hotel under short-term lets rather than a buy-to-let property. Check out with the local authority to make sure that you are working within the law.
In addition, you may need to look at other areas of the planning regulations to ensure that you cover yourself. Some local authorities require people to register this type of business with them, and there is often a fee to pay to complete this registration.
Make yourself aware of food safety legislation. Give your cleaner strict instructions to remove any and all food and drink items from the property between each guest's stay. Having one guest poisoned by something that the previous guest left behind is the last thing you want, especially as you'll be liable in the eyes of the law.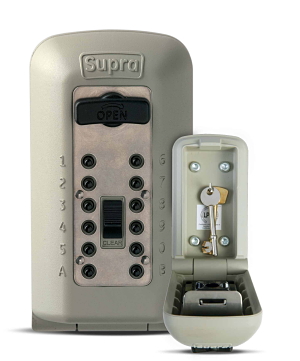 A lock box can ease check-in for your guests
Serviced Accommodation Hack
I use a mini combination lock-box outside the door to store the keys for guests and give them the code in their AirBnB itinerary when they book. This allows guests to check in at their leisure and removes the need for someone to be present to check them in.
You can check out lock-boxes on Amazon here.
Many bigger Serviced Accommodation hosts go a step further and put a Wi-Fi enabled digital lock on the door. This allows lock codes to be reset remotely between guests and prevents loss or accidental removal of keys. Companies like Yale and Remotelock produce these for around £400.
You can check out digital locks on Amazon here.
Host management services
You don't actually have to manage the property yourself. If you live some distance away and want to make the most of your property without the hassle, then this can be outsourced. There are host management services available in most big cities and tourist hotspots that will take the strain and deal with all the guest issues, so you don't have to. Of course, there is a fee for this, but I'd say that this would easily be offset by the extra exposure they can provide for your property across more advertising platforms. They will take care of the cleaning, laundry, marketing, communication with guests, etc.
They take care of the keys and are there at the end of the phone if the guests need something or have an issue. Some people have property but also work full-time for themselves or someone else. In this situation, the last thing you want is a call from a tenant who has locked themselves out or can't work something in your property. The host management company will work on your behalf in this area. They will get access to your AirBnB account and receive all the communications from the potential guests. You get to earn from your properties without the stress.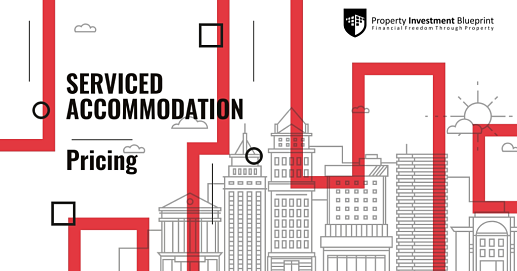 How to price your AirBnB
Think about your pricing in terms of the relative demand. Some times of the month or year will attract a greater demand than others will. If you are near the beach, for example, then the demand will likely be greater in the summer than the winter months. Think about how this will affect you. Certain events in the local area will see a massive uplift in demand. You can charge more per night at these times. On the other hand, you may need to reduce your price to cope with the competition from other properties. 
Kigo is a channel manager (more on these below) that can manage the price changes for you and ensure that you remain competitive. But, be careful, as we've heard that it's pretty expensive. 
AirBnB also has a tool that will automatically set prices based on demand. I use this myself, and it does save hassle. However, some hosts report that it sometimes makes bad pricing decisions, so keep an eye on this if you decide to use it. You can put in certain parameters that control the highest and lowest prices Air can set on your behalf.
Serviced Accommodation Tip
When I was starting out, I set my price just below all my competition so that my immediate calendar would fill up fast (which it did). Once I had good occupancy for that, I raised my prices closer to the market rate to maximise profit.
When things go wrong
Try as you might to run an efficient and responsible Serviced Accommodation business, human error will creep in eventually—I guarantee it. The most common disaster I have experienced is where I have either forgotten to tell my cleaner about a particular booking or the email I sent her has been lost in the ether.
Serviced Accommodation Hack
As well as forwarding your cleaner the confirmed reservation with dates and number of guests (I usually remove the financial details first), at the end of each month, I screenshot the calendar for the coming month and send that to her so that she can see if anything slipped through the net.
Scaling up your serviced accommodation business
You may find that you get enough bookings just from AirBnB but, believe it or not, Booking.com actually gets even more traffic than AirBnB. So, if you really want to send your occupancy rate through the roof, then register to this site too.
When I listed one of mine with Booking.com, I found the site a bit harder to navigate than Air. Plus, the listing process is a bit more involved, as they have to send a code in the mail to the property in order to prove that you own it. This was a pain for me, as I was abroad at the time, but the key is not to leave this to the last minute, as the code can take a week or two to arrive.
As soon as you are listed on more than one site, syncing of your calendars becomes an issue. While this could be done manually, it would quickly become a major admin headache and, more importantly, you're bound to drop the ball eventually and end up with a double booking (and some angry customers).
Channel managers
This brings us nicely on to channel managers—software that allows you to communicate with many listings portals (Air, Booking, etc.) all from one place. They also take care of updating your calendars across all platforms, to avoid double bookings and so on. Eviivo and Elina are two channel managers that you might consider.
Save on fees with a serviced accommodation website
Whenever you feel you're ready, a specialised website for your Serviced Accommodation business (like our Guerrilla Property Websites solution) can give a professional online face to your business. 
Guests will be able to access your FAQs, emergency contact details and, if your site is optimised correctly, people will even be able to find you via the search engines, enabling you to bypass the fees of the portals.
Serviced accommodation examples
Case Study: Ricky Midas
At the time of writing, Ricky Midas is less than two weeks from giving up his day job as a Sales Manager for a construction company (a common job to exit into property investing, apparently!), and go full time with his own businesses, one of which is property. His current project is a self-build Serviced Accommodation holiday cabin in Kippford, Dumfries and Galloway.
The location where the cabin will be built was actually found in some years ago, while Ricky was still at University. Ricky has already helped his father build a retirement home for his parents on a neighbouring plot. During this time, Ricky noticed that other, holiday rental cabins in the area were booked up nearly all year round and he purchased his own plot and made plans to build a cabin of his own, that he would keep as an investment.
Although the result was fantastic, his parent's cabin had been built from scratch but this took a long time and was costly. In contrast, Ricky plans to shortcut his timescale and keep costs down by using a prefabricated cabin instead.
When completed next year, Ricky's cabin will be a larch-clad, timber framed building, will have three bedrooms and should rent for up to £650 per week in peak season. 
The plot of land cost £55,000, the build is expected to cost £60,000, for a combined investment of £115,000.
Ricky funded the land purchase through savings from loads of micro businesses he has had since the age of twelve; eCommerce and affiliate marketing mainly. In his own words, Ricky was always was a bit of an odd kid and instead of playing footy he would be wheeling and dealing.
Financing the build is going to be savings again. Ricky has saved like mad for the last two years and done quite well with private label selling on Amazon. He says he might have to make a small remortgage on his house to finish it off. 
At an 80% occupancy rate, the cabin would have an annual income of £27,040, giving Ricky a very healthy Gross Rental Yield of 23.5%.
When Ricky's parents retire, they plan to help Ricky out by doing the changeovers and Ricky will take care of the marketing.
SA section index
Rent to Serviced Accommodation
In this spin on the SA strategy, an investor looks to rent a property and then let it out as serviced accommodation. This avoids the need for mortgages and large deposits but it is usually not possible due to mortgage lender restrictions that disallow operation as SA. But SA investor David Fernley has a way round this. He tells all in this eye-opening interview.
How to Write An AirBnB Listing
The quality of the listing description matters. It needs to be engaging whilst giving your potential guests enough information they need to make a decision. It needs to be honest whilst not letting the disadvantages of your space put people off. Doing all this is both an art and a science and in this article we cover both.
Serviced Accommodation In A SIPP
In this short video, I talk about serviced accommodation with regards to Self Invested Personal Pension. Can you put serviced accommodation into a SIPP, and what are the advantages of doing so?
How to Boost Your Buy To Let Income With AirBnB
In this article, guest writer Jon Graham covers all the tips and gotchas involved in using AirBnB to revitalise the income of a flagging buy-to-let property or portfolio. 
<< Back to Property Investment Blueprint from Serviced Accommodation