Financing Investment
Property
Financing investment property in this climate can be hard, but we'll show you that it doesn't have to be...
In fact using some of our creative strategies, you don't even have to finance it to "own" it!
In this section we'll show you how to finance investment property the traditional way but also some new creative ways to do it without actually getting a mortgage, or even having to put down a deposit...!
One broker is definitely not as good as another...
We'll talk about how to choose a great investment mortgage broker (you'd be surprised at how little many residential mortgage brokers know about investment mortgages!).
Having a good one in your corner can mean the difference between getting a deal across the line and having it fall apart at the seams!
Refinance for accelerated growth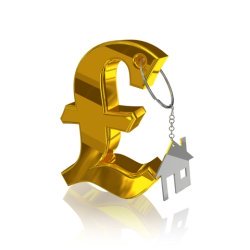 We'll talk about how to refinance your property... Refinancing is an awesome way to grow your portfolio in a rising market and a great way to release funds you'd forgotten about when it's not.
Calculators to keep you right
We have a whole section on investment mortgage calculators. We've free online calcs for both repayment and interest only mortgages... there are iPhone and Android mortgage calculator apps and even a portable handheld mortgage calculator.
Confused by the market?
We'll look at investment property mortgages and give you the low-down on how to choose the best investment property lenders and loans for investment property...
A bridge too far?
Finally we'll put property bridging finance under the spotlight and figure out how this short term way of financing property is helping some investors grow their portfolios at a frightening rate!
Financing Investment Property - Index
How to Find Property Joint Venture Partners
Given that banks can be hard to get finance from, especially if you have no track record, joint ventures are becoming a more popular way to finance deals. In this short video, I talk about how to find JV partners to finance your deals.
In this article, our guest writer and mortgage broker partner, Colin, will show how an innovative new Buy To Let Bridging Loan product enables you to put down as little as 10% deposit... And speed up your portfolio building to boot!

Get a Buy-to-Let Mortgage Quote
Here at PiB, we provide specialist mortgages and finance to property investors and developers just like you, in partnership with one of the most experienced advisors in the UK. 

100% Financing of Investment Property
Is 100% financing of investment property really possible? Yes! How? The answer might surprise you...
Refinancing is an awesome way to accelerate your portfolio and reach financial freedom quickly and easily.  But please don't use it to buy a Ferrari...!
Investment Property Mortgage Rates -- A Red Herring?
Our resident mortgage expert takes a look at how even though a low headline rate can be seductive, it may not be the best deal available.
Mortgage Calculator For Investment Property
Your free online mortgage calculator for investment property. Repayment and interest only, with pretty graphs to illustrate...!

How to Choose an Investment Mortgage Broker

Choose the wrong investment mortgage broker at your peril! Here's how to get the right one on your Property Power Team...
<< Back to Property Investment Blueprint from Financing Investment Property
Remember that any reputable property finance firm will be regulated by the Financial Conduct Authority.