Your Property Investment Guide
This site is your personal property investment guide: your property investment "how to".
In this section we'll look at some really important basics like how to find discounted investment property, how to value it, how to negotiate amazing below market value deals and the best software to use to manage your growing portfolio.
But before you dive into any of that, I recommend that you firm up on the fundamentals by checking out my 10 secrets to massive property success post (AKA the "Guerrilla Property Manifesto"). 
We even have an amazing investment property calculator that'll tell you if the investment you're considering is actually any good!
But, first off, it's probably a good idea to review why we're here in the first place...
Want to spend other people's money?
Why is property investing so great? Because you can use OPM or "Other People's Money" to do it!
Even buying property the traditional way by putting in a deposit, you still get to borrow a significant amount -- by way of a mortgage -- in order to buy investment property...
The crucial thing here is that you get a return not just on your own money but also on the borrowed money as well! This lovely phenomenon is called Leverage or Gearing.
This is a factor often forgotten when comparing property investment with other types of investment. There aren't many banks that will offer to loan a novice investor money to invest in the stock market!
And we haven't even mentioned creative investment strategies yet...
Fancy an infinite return?
If you control a property using a lease option, it is entirely possible to invest zero of your own capital, thus giving you an infinite return from the deal!
Another reason that is commonly given is that domestic property has consistently doubled in value approximately every 6-10 years since records began.
There is a chronic housing shortage in the UK. Last year, the Institute for Public Policy Research (IPPR) estimated that there would be a nationwide shortfall of 750,000 homes by 2025. Housing is a scarce resource!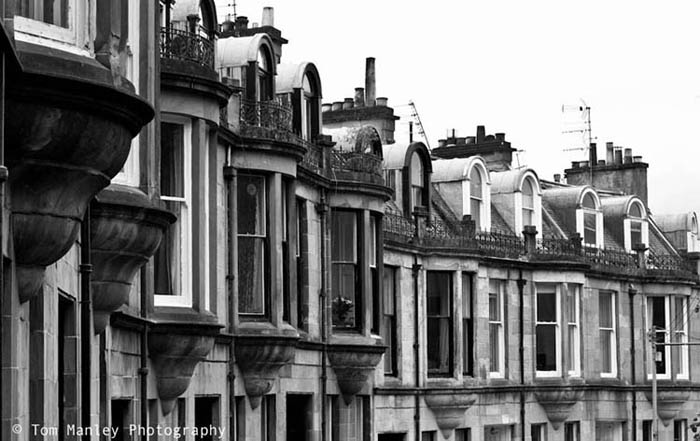 Why do investors fail?
Most property investment guides will dive straight into the nuts and bolts of how to invest in property... But I think it's important to cover briefly some of the non-property specific factors without which your property business will surely fail.
Even someone who knows how to invest in property can fail if they either don't have a plan or if they fail to stick to it if they do.
A plan doesn't have to be pages and pages. In fact it is better if it is short and sweet. As a minimum, it should include long and medium term goals and the dates you plan to hit them.
Keep your plan visible -- pinned above your desk is ideal -- and refer to it and revise it regularly.
If you don't know where you are going, how can you expect to get there?
Systemise and conquer!
I love systems. One of the best pieces of investment property advice I ever received was to systemise my business.
The best property businesses are highly systemised. Everything from marketing to property management to viewings to property inspections. You'll find lots of resources on this site to help you systemise your property business.
And finally, before we close this chapter of your property investment guide...always remember that you are running a business. Property is so much fun that it is sometimes easy to forget!
This applies to everything from not going over budget when you're staging a property for sale to not getting an emotional attachment to a property you are bidding on.
Property Investment Guide - Index
Your property investment guide continues here with investment property advice on these important topics...
5 Property Investment Mistakes
In this video, I talk about 5 Deadly Property Investment Mistakes (And How To Avoid Them)...

10 Secrets Of Massive Property Investment Success
Discover the top 10 hard-learned lessons of my property career. I call this the "Guerrilla Property Manifesto".
Get Deep Discount Distressed Seller Leads
Get targeted seller leads that can easily be converted into 20-50% discounts.

Can Bad Investment Property Software Destroy Your Business?
So what's the best investment property software? Good software can save you serious money but bad software can literally bring your operation to its knees! But how do you choose a good one?

Investment Property Valuation Insider Guide

How do the professionals do investment property valuation? Find out what they don't want you to know right here!

Rental Property Valuation Insider Guide

How do the professionals do rental property valuation? An ex-letting agent gives you the insider secrets right here!
Where to Invest for Max Profits
Where to invest in property for the best cashflow and why you shouldn't get hung up on "hotspots"...
How to Find Discounted Property Like the Pros - Part I

Looking to find discounted property? We'll teach you how to find more discounted property than you know what to do with!

How to Find Investment Property Like the Pros - Part II

Wondering how to find investment property? We teach you how in the second part of our guide...

Killer Property Negotiating for Maximum Profit

Property Negotiating is a skill that can make you thousands! Our simple guide shows how you can be negotiating like a pro instantly...

The Only Investment Property Calculator You'll Ever Need!

Is your investment actually any good? Find out with our unique investment property calculator! It can work out Gross Rental Yield, Net Rental Yield and Return on Investment / Cash on Cash Return...
We look at two good reasons why investing in Scotland is "better" rather than "different".

<< Back to Property Investment Blueprint from Property Investment Guide