Buy to Let Scotland
Buy to let in Scotland is a very intelligent option for any investor looking for great short and long term profits in residential property. 
Admittedly, being based in Scotland, I am slightly biased but in this article I'll give you some really solid evidence -- both legal and financial -- to back up this crazy statement.
Buy to Let Scotland: The Legal System

Knowing that there's a "different" legal system in Scotland than England is often enough to put investors off venturing north of the border.
Do you think you'd be more inclined to give Scotland a chance if, instead of hearing the word "different", you heard the word "better"?
Well, I would like to attempt to rebrand the Scottish legal system from "different" to "better".
So, what's better about it,  I hear you ask?  Well, there are two big advantages and here they are:
1) much faster completions: the whole process lasts on average 4 to 6 weeks. Does that sound better than the 2 or 3 months that most transactions take down south?
2) more security for the buyer: in Scotland, a deal is considered legally binding when the "missives are concluded".  This is our equivalent to exchanging contracts.  In contrast to England and Wales, where contracts are exchanged near the end of the transaction, in Scotland, this happens in the first couple of weeks.  That's right -- no gazumping!
Scotland Property Investment: The Financials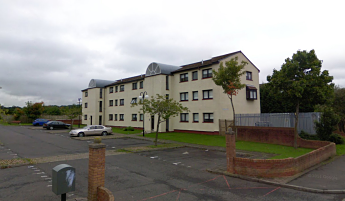 Ok, so the legal system is good, but that's really secondary to the primary benefits: the investment conditions.
Prices in Scotland are in general much lower than the rest of the UK. This means that you get more for your money.  You also get great yields.
If you are looking for cashflow, then look no further than places like North and South Lanarkshire, Renfrewshire and Ayrshire.
Here's an example of one I picked up a while ago in Newarthill (North Lanarkshire):
Two bedroom ex-council flat.
Value when purchased (2008): £40,000
Purchase price: £30,000
Monthly mortgage: £113
Rent: £325
Gross cashflow: £212
Scotland Property Investment: Conclusion
If you're not comfortable with the LHA (housing benefit) type market or are looking for something with more potential for capital appreciation, then Edinburgh is just the ticket.
Edinburgh is a bit like London in the respect that it is more tied to the international property market than domestic.  For this reason, it holds its values very well and lets very quickly.
So, I hope I've whetted your investing appetite to find it more about the Scottish market.  If that's the case, then why not get in touch and I can give you some guidance or tell you about our latest recommended Scottish discounted property deals. 
<< Back to Property Investment Guide from Buy to Let Scotland
<< Back to Property Investment Blueprint from Buy to Let Scotland