37 Testimonials for PiB and Our Products
Testimonials for Guerrilla Property Investing program
Testimonials for Guerrilla Property Websites platform
Testimonials for Property Investment Hacking book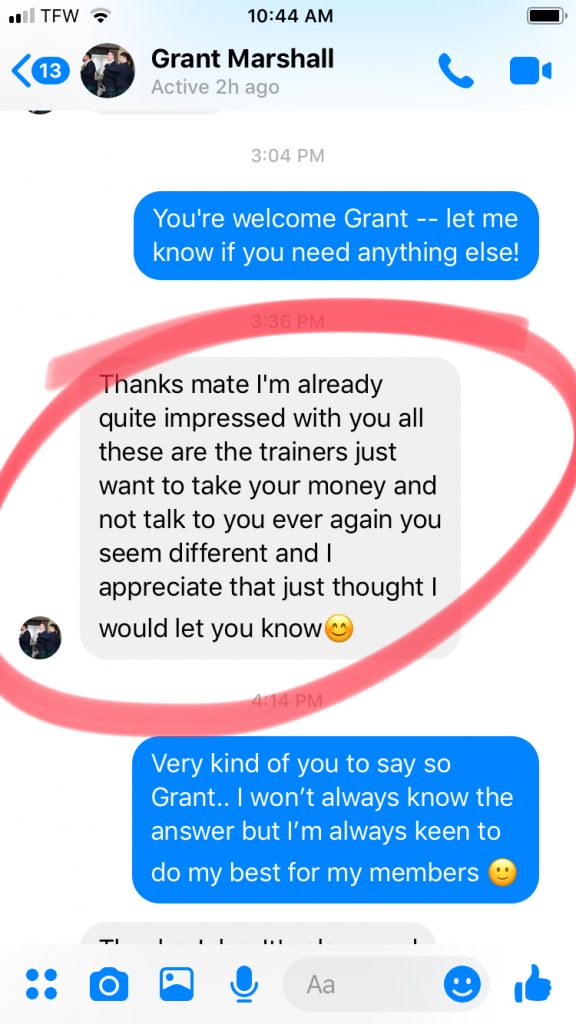 Praise for PiB.com
"... My brain is buzzing ..."
"I came across your website today have literally spent all day consuming it, so my brain is buzzing with new possibilities!" - Mr B.N., England
"... Awesome ..."
"… your website is awesome. I originally did the rookie mistake of going yeah! He is giving away free ebook and documents. When I have actually found most of the info on you site itself just as useful if not more useful as the docs." – Adam, England
"... One of my favourites ..."
"Another great article - your site is fast becoming one of my favorites!" – Jon, South Africa
"... Excellent ..."
"I read your info re the 'nasty flat'. Excellent. Enjoyed reading it and learned from it. The discount rent for work strategy is not something I would have thought of and I'm sure I'll use it at some point." – John, Scotland
"... Inspiring ..."
"Thank you for your email, website and your video! They have all been inspiring to me… I've downloaded your E-Book, watched your video and read near enough all of your website's literature." – Gary, Enfield, London
"... Love it ..."
"Hi John , found your website PIB and love it! ... You are incredibly generous by letting your sample documents be available for free on your website, that's really kind." – Kenneth D, London
"... Fascinating ..."
"I found your story fascinating… I really appreciate sharing your knowledge with me." – Sam, London
"... Great advice ..."
"Great advice John" – Roy, Glasgow
"... Insightful ..."
"Love this website, interesting, insightful and has taught me a few new strategies (and I have been in the property rental business for 6+ years). Many thanks John!" – Craig McColl, Glasgow
"... Helpful info ..."
"Thanks for this - very succinct and helpful info - thanks for sharing." – David R, London
Praise for Guerrilla Property Investing program
Discover more about our Guerrilla Property Investing program here.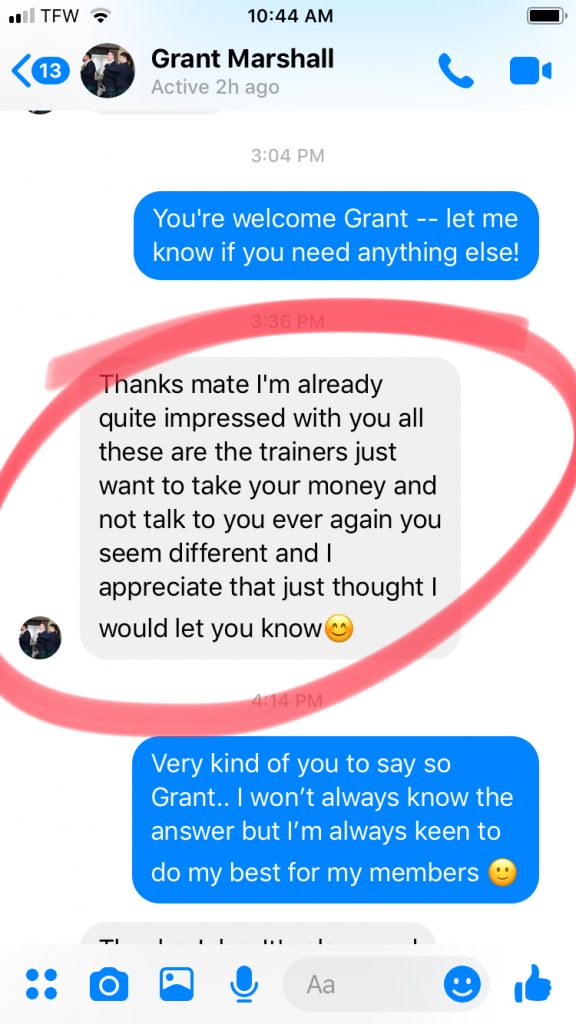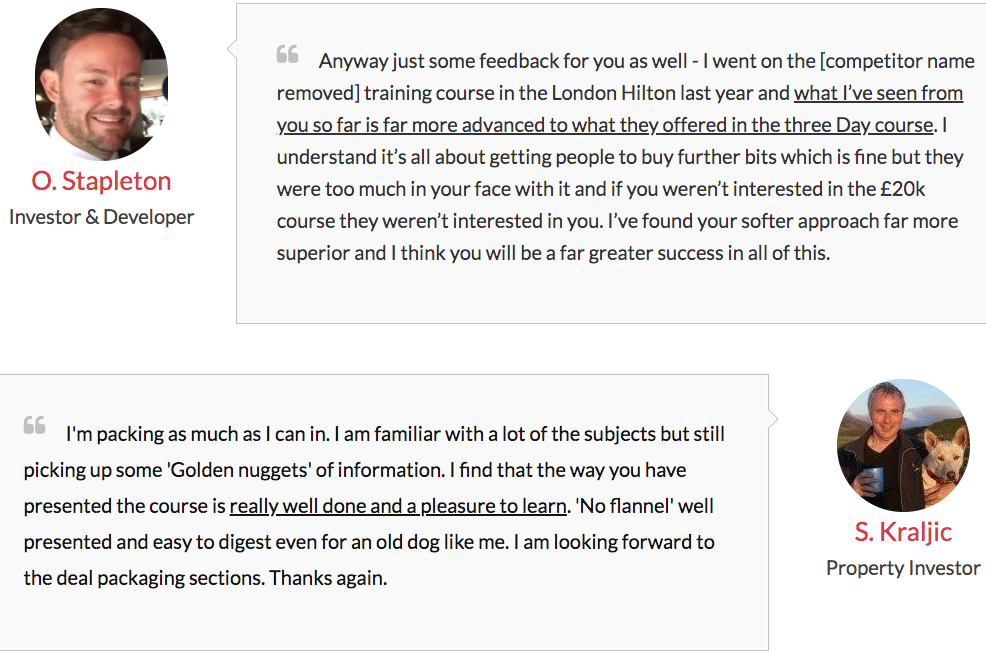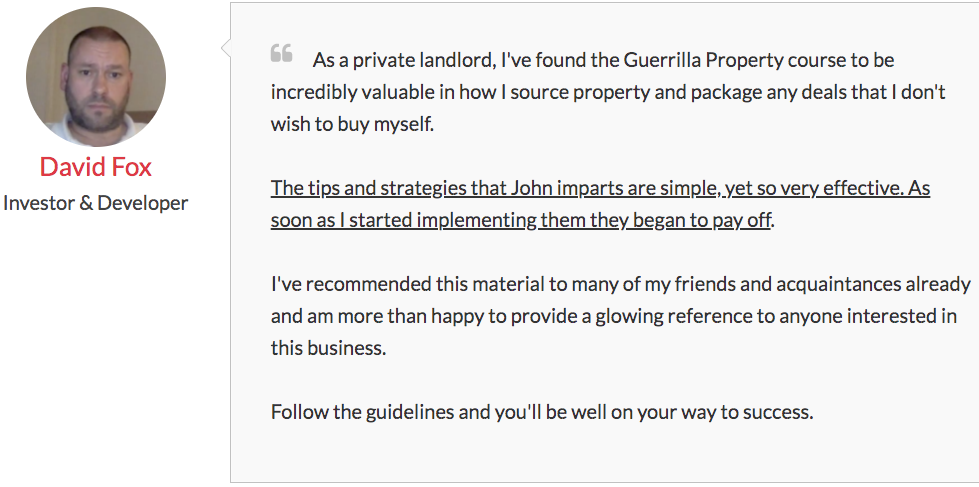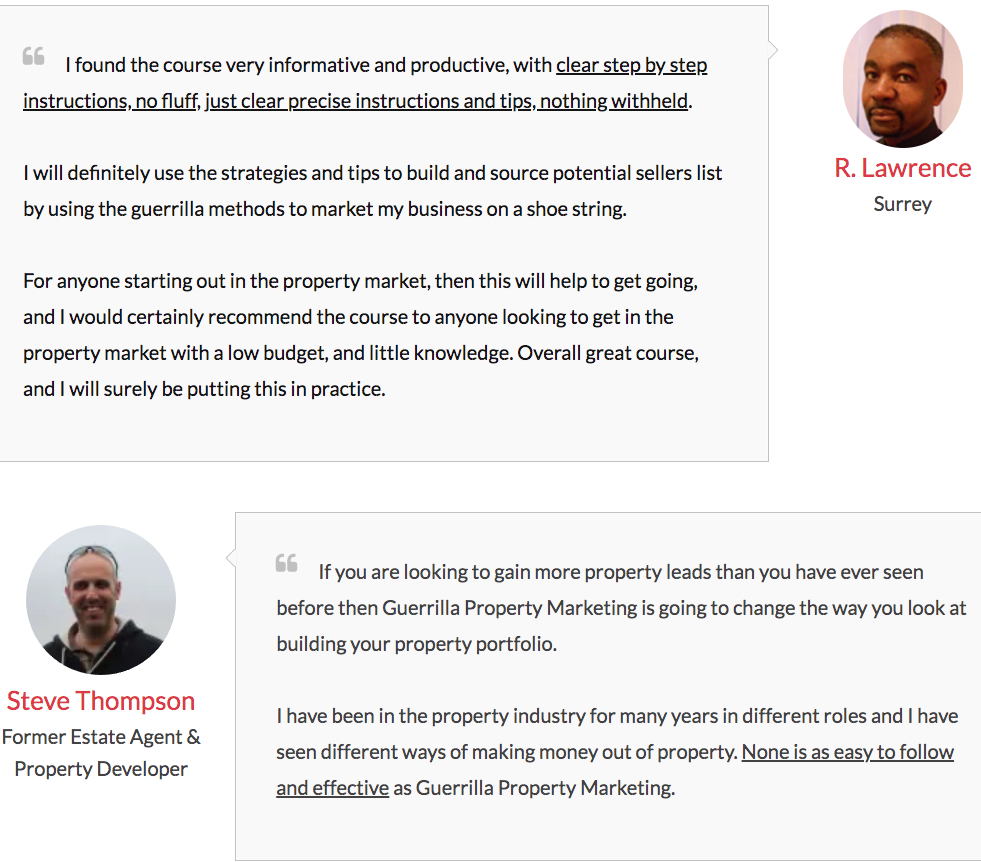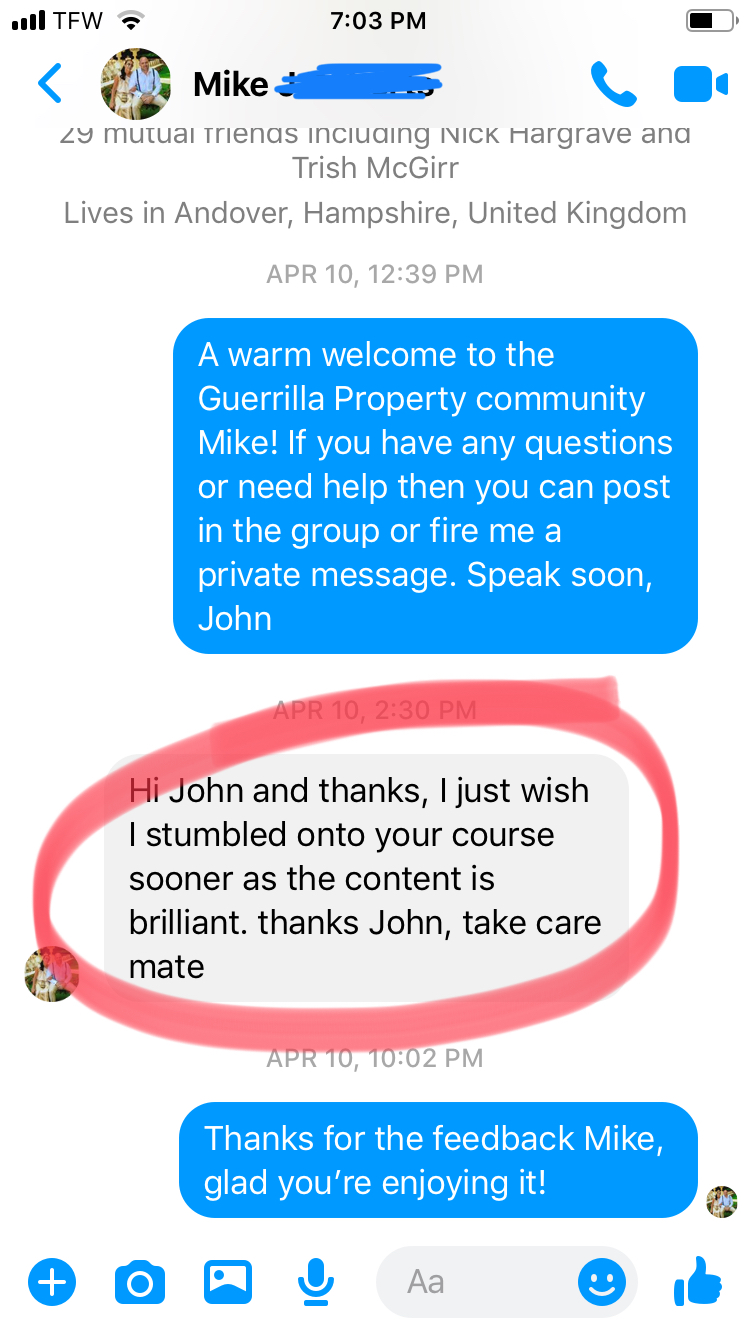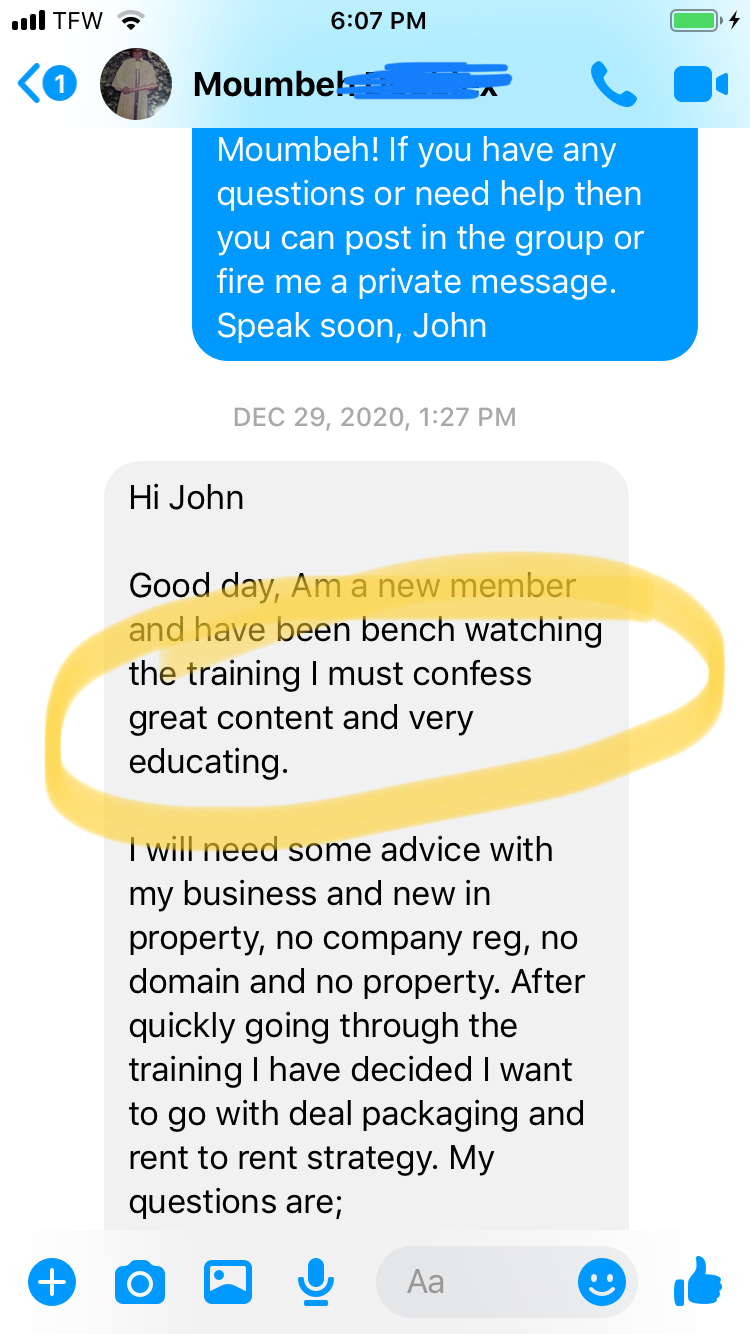 Praise for Guerrilla Property Websites platform
Discover more about our Guerrilla Property Websites platform here.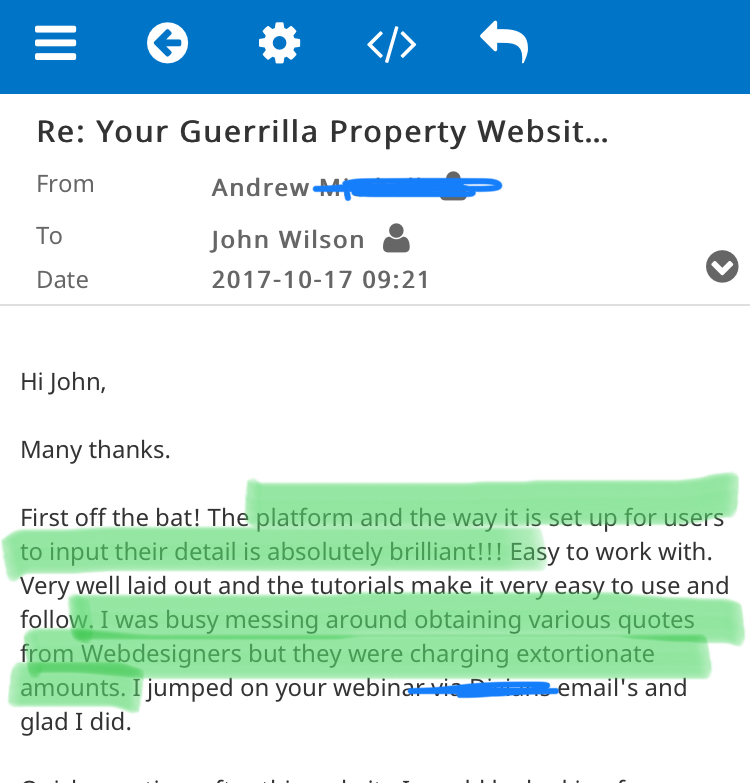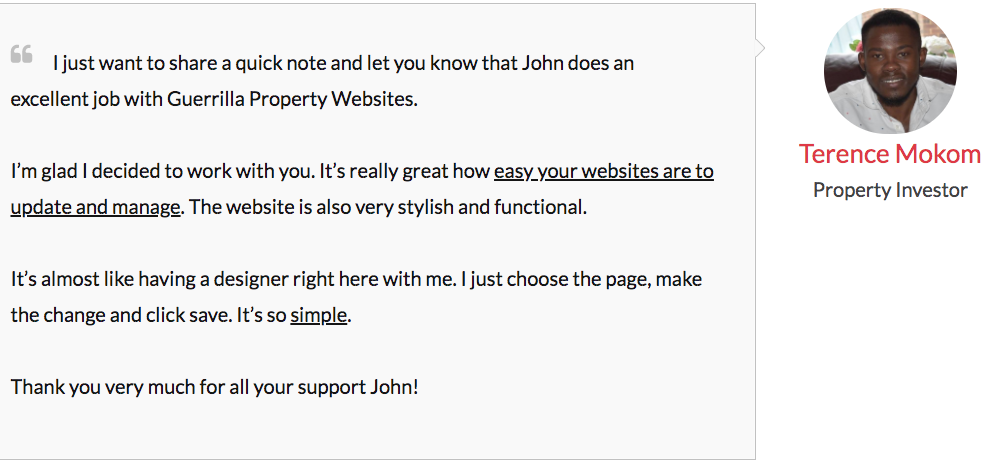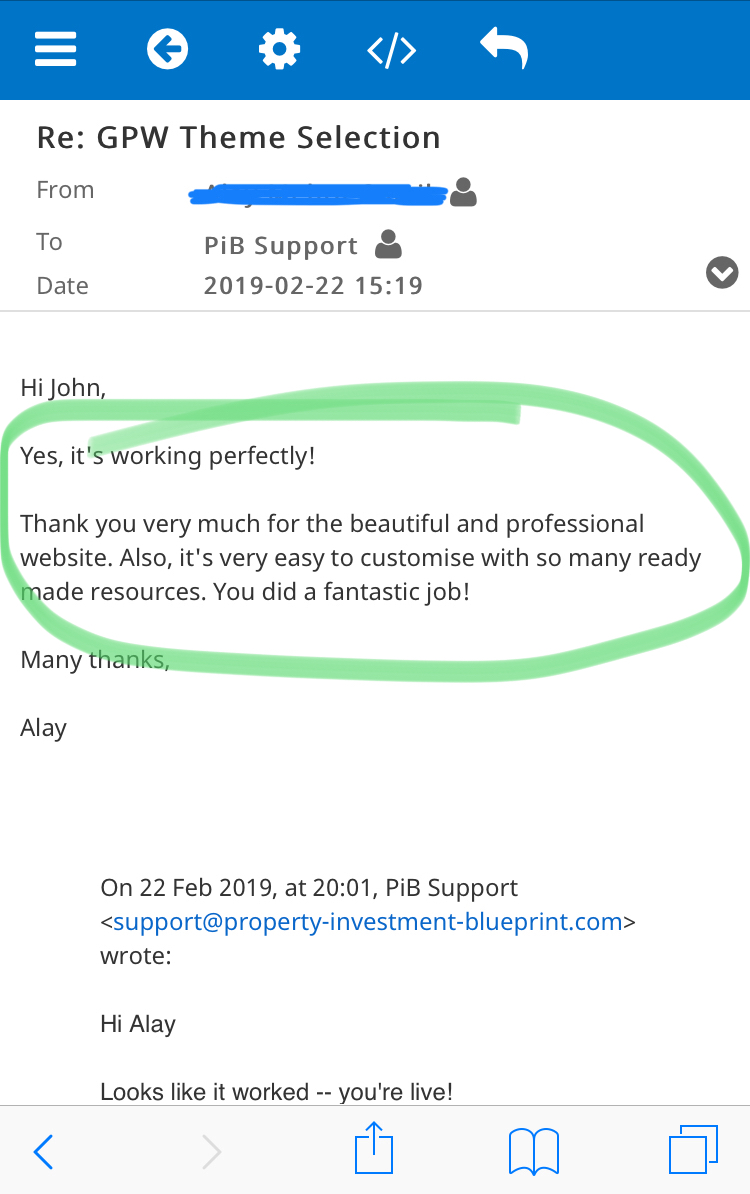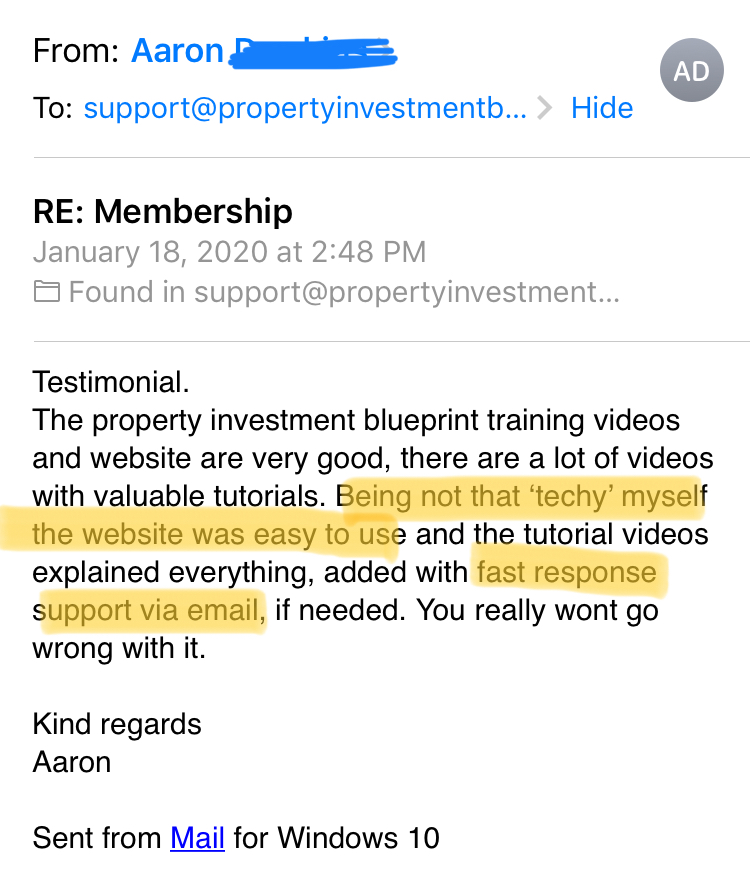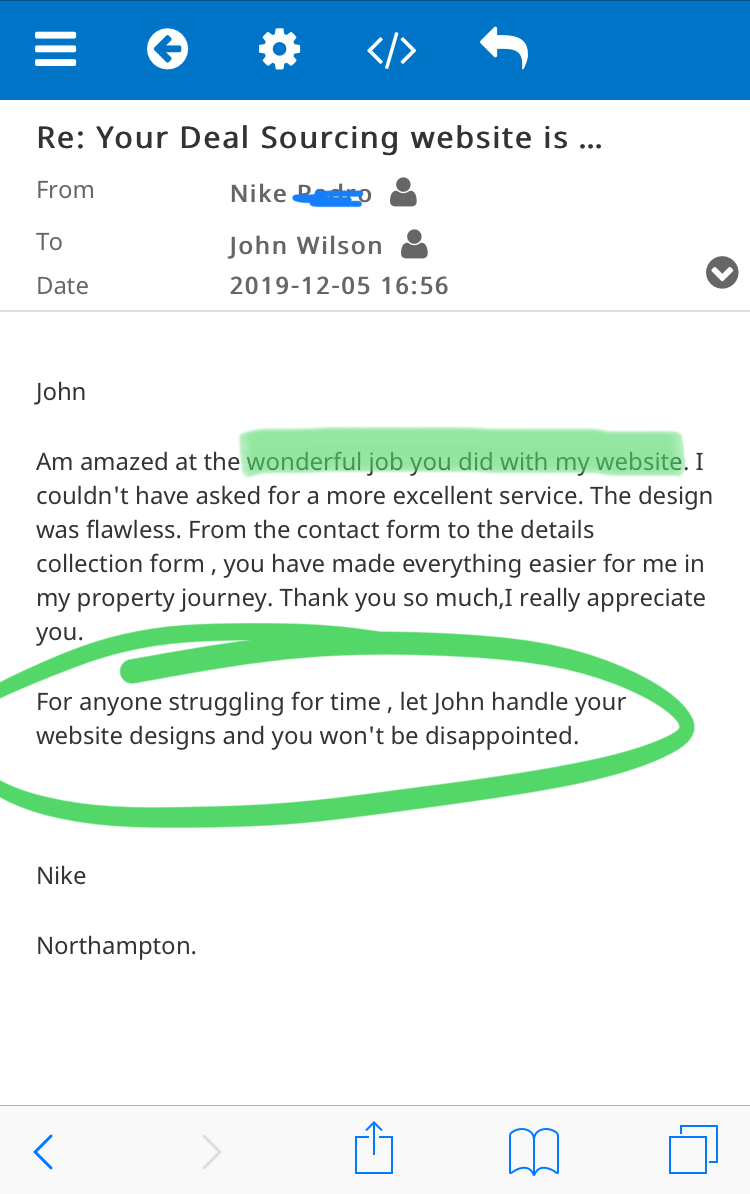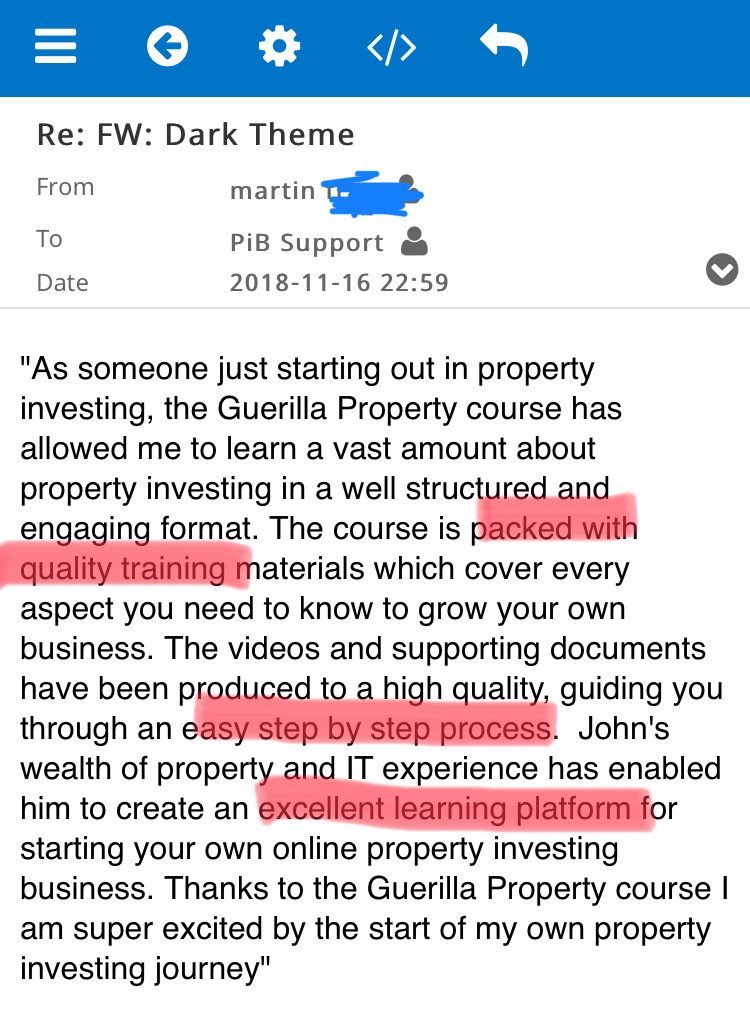 Praise for Property Investment Hacking book
See more reviews and check out John's book on Amazon.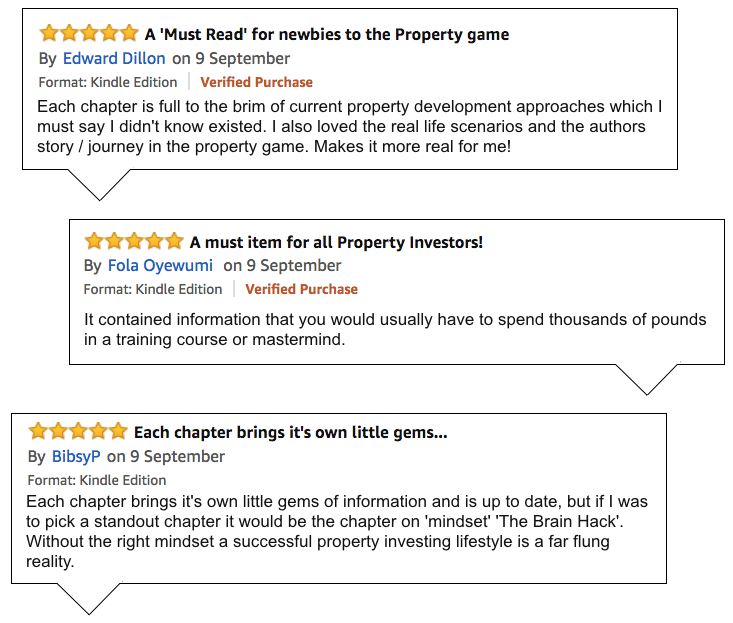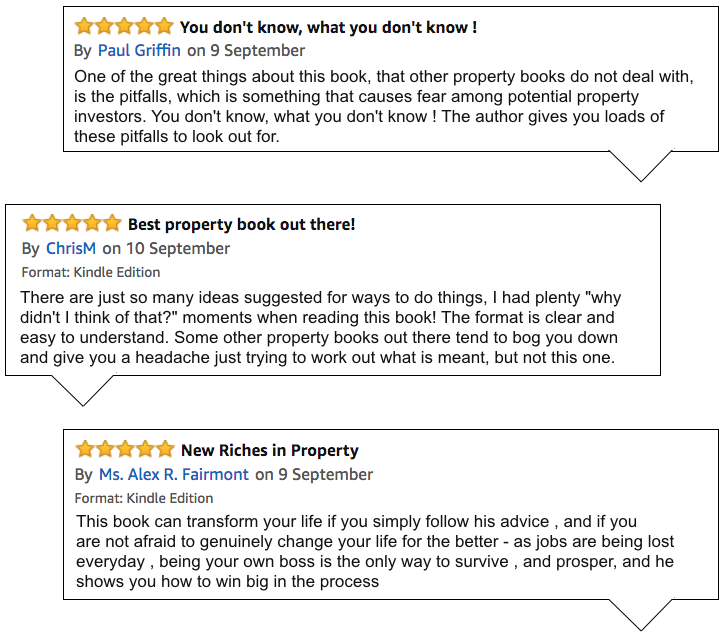 << Back to Property Investment Blueprint from Testimonials