Investment Property Management... an Insider Guide
OK, so I used to be a letting agent...
This means that I know a bit about about investment property management... but I do tend to keep the letting agent thing quiet at parties!
I'm not saying I like property management... in fact it's a total pain in the behind. That's why I quit!
But... it's an unavoidable part of property investment and worth knowing about.
Investment property management is a pretty vast subject. But I will give you an introduction and some insider landlord tips and help that I've learned over the years.
Property management is a minefield of ever-growing red-tape and legal requirements so I would definitely recommend that you consider using a good letting agent to manage your properties for you.
Plus, you're looking for financial freedom, aren't you, not another JOB!
This will make sure you stick on the right side of the law and allow you to focus on your business.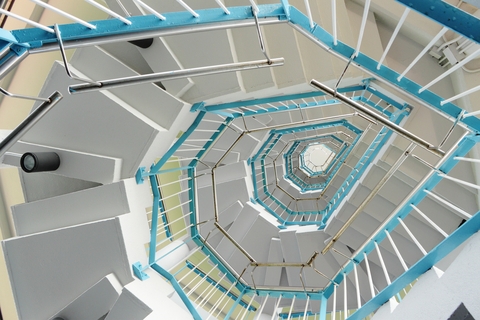 The investment property management process kicks in after you've let your property. The first investment property management task you're likely to encounter after letting is either going to be a rental property maintenance request or your first rent collection.
Landlord tips: how to handle late rent?
If you've arranged a standing order with your tenant, this should go quite smoothly. Just check your bank account and enter the payment into your investment property management software, if you have it.
Obviously, if the tenant hasn't paid then you have a late rent situation:
Start off with a friendly call to the tenant to see what the hold up is. Often the first payment can be late due to a problem setting up the standing order. You may find that there is an innocent reason and there is just going to be a short delay.If you can't get hold of the tenant by phone then leave a voicemail or text. Text can be preferable as many people don't listen to voicemails.
If by the following day your tenant is still not communicating, write to them asking them to contact you to arrange payment of the rent. Keeping a record of letters like this is essential in case of court proceedings, or proof for the housing benefit office.
Give the letter time to arrive and if they've still not responded then write again to arrange a rental property inspection. Remember that you legally need to give 24 hours notice of your intention to enter the property, so set a date that allows this, having given time for the letter to arrive.You can add this to the first letter if you like, saying something like "if you don't respond within 48 hours then take this as notice that there will be an inspection on x date at y time".
If the tenant still hasn't paid or made an arrangement with you to pay, the next step will be to have a debt collection agency or solicitor write to the tenant. These do wonders for getting people to pay up. 
If you have the appropriate wording in your lease, you may also be able to arrest your tenant's earnings.
If this doesn't do the trick then you may have to evict a tenant. Unfortunately, eviction proceedings can't legally be started until the tenant is a full 2 months in arrears (3 months in Scotland).
Read our section on rent guarantees to find out how late rent can be a thing of the past.
Landlord tips: tenancy renewal
When it comes time for tenancy renewal, you have a few different options.
If your original lease states that the lease will renew on a periodic (also known as month-to-month) basis, your tenant will then be able to quit the property at one month's notice. This option suits some circumstances but it can work against you if your tenant decides to leave at a quiet time of year like Christmas.
Alternatively, if there is no periodic clause in your lease, you can allow it to renew under what is called "tacit relocation". This just means that the lease will renew under exactly the same terms as the original lease.
Lastly, you can get your tenant to sign a fresh lease. This is only really helpful if you need to make changes to the existing lease -- e.g. rent increases -- or if you have agreed to extend the period to give your tenant more security.
Increased rent... Increased cashflow!
Scheduling regular rent increases is an important part of investment property management. It ensures that you always get the most out of your investments and keep up with inflation.
It is obviously going to be a sensitive subject with your tenant though, so it's best approached with diplomacy!
If your tenant threatens to move out if you change the rent, you need to be pragmatic. In this situation I would always just leave it if they are a good tenant, due to the hassle and expense of having to find a new one.
Here are some rent increase guidelines:
Have your rent review policy in the lease so that there are no surprises for your tenant
Diarise your rent increases so that you don't forget about them
Making regular smaller increments is usually better then waiting a while and making one big one
Always rationalise your increase to the tenant. Talk to them and help them understand why you need to do it
Always give the tenant plenty of notice
Only make rent increases at lease renewal time -- it is illegal to do it at any other time!
The tenant from Hell
Problem tenants can largely be avoided by thorough vetting procedures. However should a tenant start antisocial behaviour, it is important to confront it immediately.
Do remember that there are two sides to every story so if you get a complaint from a neighbour, do your tenant the courtesy of getting their version of events.
If the problems persist, arrange an inspection and write to the tenant explaining that the behaviour is unacceptable and explain that their tenancy may be at risk if it continues. Involve the council if necessary -- most councils will have a dedicated department that will be able to assist with problem tenants.
Other resources
More info on the various laws, responsibilities and taxes that affect you as a landlord can be found on the gov.uk site.
Investment Property Management - Index
Rental Property Maintenance Tips

Rental property maintenance hurts landlords every day... We look at how to reduce that hurt...!

Rental Property Inspections... Tips From The Pros

Do regular Rental Property Inspections to avoid nightmare tenant situations! Follow our tips to get the most from your inspections and how to handle the tenant from hell...
Tenant eviction is something no landlord relishes but sometimes there is no other option. Advice on notices, courts and solicitors.
Tenants from Hell: 5 Tips for Handling Them

Guest writer Naomi Shaw looks at 5 ways you can handle tenants who get out of control...
<< Back to Property Investment Blueprint from Investment Property Management