Tenant Eviction: 3 Things You Need To Know
Tenant Eviction: 3 Things You Need To Know
There are a variety of reasons why a landlord might want to regain possession of a property. A tenant may have breached the terms of their tenancy by not paying rent or causing damage beyond that expected through general wear and tear. Alternatively, the landlord might simply need the property back to sell or use themselves.

Eviction is a complicated process. It can take time and money and tends to be frustrating for landlords. If the proper legal steps have not been taken, even requesting the tenant to vacate can be considered harassment. It is important to understand the procedure and what to do in the event of difficulty and it is therefore advisable to employ the services of a good housing litigation solicitor.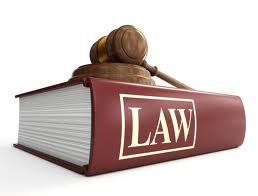 Clear Advice
Information and recommendations regarding tenant eviction is available. Simply asking tenants to leave is against the law and could be detrimental to a case when applying for a possession order. Specific legal guidelines must be followed in the eviction process. Tenants can only lawfully be evicted by obtaining a possession order through the county court, following the issue of a Section 8 or Section 21 Notice.
Litigation solicitors can assist landlords with this process to ensure the appropriate notice has been served and that it is accurate. They can also advise if the tenants do not leave the property after the requisite notice period. In this case, the landlord will need to refer back to the court to use County Court Bailiffs.
Preparing Notices, Court Papers and Witness Statements
Legal papers tend to be jargon-heavy and confusing. There are specific notices for different circumstances and it is vital that the landlord issues the right one. If the landlord fails to follow the correct procedures for tenant eviction, the court could delay the possession order or potentially even throw the case out of court.
As it can take several weeks or sometimes even months to reach this stage, this is not good news for landlords. Litigation services can help draw up and serve notices, decipher legal jargon and compile witness statements as required.


Recoup your arrears
If the landlord wishes to recoup rent arrears, it will be necessary to instigate separate proceedings. These can be issued alongside the eviction process but will not be heard at the same time. As with the eviction process, pre-action communication between the landlord and the tenant is recommended.
If an agreement can be reached without taking the matter to court, then time and money can be saved. Housing litigation services can assist with this contact to ensure the correct protocols have been adhered to. If the matter does go as far as court, the judge will take any pre-action contact into account before deciding whether or not to make an order.
Handling the Court Process and Advocacy at Hearings
The court process can be complex and lengthy. Employing the services of a housing litigation team could help take the pressure off a busy landlord. Once the case is heard, an advocacy service is available to represent a landlord in court. 
This article was kindly provided by PropertyReclaim.
<< Back to Investment Property Management from Tenant Eviction
<< Back to Property Investment Blueprint from Tenant Eviction
More guidance on eviction ca be found on this Government website here.