Property Investment
Strategy Secrets
Which property investment strategy to use is one of the most important decisions an investor makes in his / her career, or when approaching an individual deal.
Use the wrong one -- or apply it badly -- and the deal may fall apart or worse still... you may lose money.
Once again, I am talking from painful experience!
There are two levels at which a property investor applies strategy: I am going to call these "high-level" and "low-level". High and low level property investment strategy can sometimes overlap.
By high-level, I mean: what general property investment strategy will you follow to build wealth through property?
For example, will you...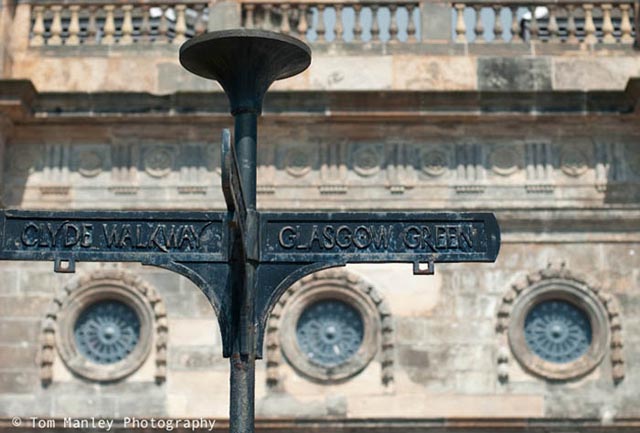 A successful investor will normally pick one property investment strategy and stick to it. This way they will tend to get really good at it. Maybe they'll combine one or two strategies.
Working with any more than a couple of strategies (unless you're working as part of a team) will normally result in spreading yourself too thin: you'll be a "Jack of all property investment strategies and a master of none", so to speak.
Beware of shiny objects!
When I was starting out in property, I was very much a victim of "shiny-object syndrome". One minute I was considering buying off-plan, the next minute thinking about straight-forward buy-to-let or turning my attention to sourcing for other investors.
It took me a while but once I learned that I had to focus on one thing, my business really started to take off.
Beware of shiny objects!
Choosing the right high-level property investment strategy
OK, so now you know a bit about the property investment strategies available, how do you choose the right one for you?
It helps massively if you can talk to experienced investors who are already working the investment property strategy you are considering... networking events are a great place to do this.
Here are some of the things you need to take into consideration when deciding:
What type of person are you?

Are you a people person? Do you like meeting people and talking to them on the phone? If so then you may like sourcing properties from estate agents.

If you are more introverted, then you may prefer to source leads and team up with someone who is more extrovert who would then negotiate the deals.

What skills do you have already?

It makes good sense to play to them and transfer them to your property activities.

Do you have IT skills for example? Would you be able to develop websites and online marketing campaigns to source motivated sellers? Could you provide this as a service to other investors?

Do you have sales or negotiation skills? Could you use these to negotiate deals with motivated sellers or estate agents?

How much time do you have on your hands?

This is a big one. If you are running your property business along side a day job, you'll probably not have time to project manage a large renovation project for example.

If you are time-poor but cash-rich then consider joint venturing with someone who has time and property skills. You may also think about having someone source deals for you, acting as more of an "armchair property investor".

What is your attitude to risk?

If you like the idea of property but do not like the idea of high-risk investments, then letting to DSS tenants in a poor area is probably not for you. A portfolio of flats or houses in areas of high employment may suit you better.

What is your location?

Although many investors operate in areas remote to their base, it is highly recommended to concentrate on a specific local area that suits your property investment strategy.

For example, if you live in a University town, then the HMO or multilet route will definitely be worth considering.

It is tempting to invest all over the country - wherever a good deal presents itself. I did this when I was buying a lot a few years ago. I wouldn't recommend it as it can be very difficult to manage problems when they arise. It also means that you have to cultivate a support team (agent, tradesmen etc) in each different area.

What are your property investment goals?

Are you looking for short term capital gain? In which case buy-to-let is not for you... You would be more suited to trading at auction or a property development project.

Are you looking for a retirement nest egg? In which case you will probably want to purchase a portfolio of fairly low-risk buy-to-let properties.

Are you looking for good cash flow? Then consider lease options or instalment contracts, or perhaps HMO / multilets.
Choice of investment property strategy can also be heavily influenced by the prevailing property market. So, for example, you are probably not going to find that many great deals through estate agents in a hot, sellers market.
In each of the strategy sub-sections below, we rate it for each of the above criteria to help you decide.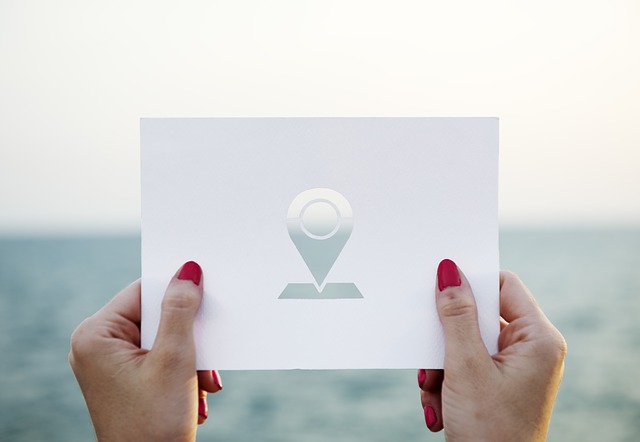 Your property strategy may depend on your location
What is low-level property investment strategy?
By low-level strategy, I mean the investment property strategy or strategies that an investor will employ for a specific deal or transaction. Low-level strategies can be traditional like buy-to-let or more creative property investment strategies like lease options.
This is best illustrated by an example...
An investor's high-level property investment strategy is targeting motivated sellers. He finds a seller willing to sell for 25% below the market value. He decides to use a joint venture partner to buy the property, then markets the property for a tenant buyer who will buy the property on a lease option.
Low-level strategies you can consider are (but not limited to!)...
Always decide the strategy you will use before committing to a deal.
Choosing the most profitable low-level strategy
This is a skill that will come with experience but we cover the circumstances in which each strategy can be used in each of the property investment strategy sub-sections, below.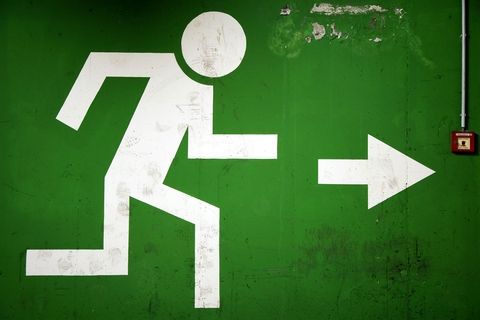 Aways have your exit strategy in mind
Time for a sharp exit!
Your "exit strategy" is the method that you will use to get out of your investment and more importantly, how will you make money from it?
I can't stress the importance of exit strategy enough!
Choosing the wrong one -- or none at all -- is one of the most common mistakes novice investors make. You need to have this nailed down before you do a deal and preferably have a backup exit strategy too, should your preferred one fail.
So, imagine you find a house with a great discount and go ahead and purchase it with a view to selling it on. But it won't sell on the open market and if rented out, the rent will not cover the mortgage.
Game over!
You need to research the viability of your property investment exit strategy and be pretty confident that it will work, and have a back-up plan if it doesn't!
Property Investment Strategy - Index
Could this be the "unicorn" property strategy you've been looking for? No mortgages? No deposits? Sellers and agents love it? Ignore this strategy at your peril!
BREXIT: 3 Strategies Investors Will Be Using To Profit
This video is about BREXIT and how savvy investors will be capitalising on the opportunity presented by the market "uncertainty".
The Best Property Investment Strategy?
This strategy enabled Peter to go from zero to a £2M property portfolio in under 4 years from a standing start... Does that make it the best property investment strategy? Well, I'll lay it out for you and let you decide for yourself.
HMO Investment... Buy-To-Let With Turbo Boost! 

HMO investment is HOT right now! Multilets are high-yielding but are they too HIGH RISK to handle?
4 Tips For Advertising Your HMO Rooms
4 ways to ensure you get the best tenants for your HMO, and get them fast!
Use the multilet and rent to rent strategies to turbo-charge your cashflow without even having to get a mortgage...
Want to know how to get started in property investing for as little as £100 and have experienced experts do all the work for you? If so, then Property Crowd Funding is for you!

How to Flip a House for Big Cash Profits

Property development is a great way to turn a fast profit! We show you how to flip a house like the pros do it...
Sourcing property in the UK? We reveal 3 ways of BMV property sourcing you might not have thought of... 
FREE Property Development Business Plan
Whether you are seeking investment funding or not, you should complete a business plan for every project that you do.  This one comes complete with guidelines for completing it.
Property expert Brett Smart reveals how to maximise the performance of your property portfolio, get rid of any turkeys and keep your lender happy into the bargain!

Property Auctions UK... Big Profits Under The Hammer?

Property Auctions UK. Is now the perfect time to snap up a bargain at auction?

Buying Repossessed Houses for Crazy Discounts
Buying repossessed houses is the holy grail for property investors... But where do you find them? Here's where...
On the lookout for income investment property? Check out our high yield property investment guide.

<< Back to Property Investment Blueprint from Property Investment Strategy