Sourcing Property
Sourcing property at the right time in the right place isn't always easy. What you want is a property that offers great value for your investment portfolio. The savvy investor looks for Below Market Value or BMV properties so they are buying with an instant equity built into the purchase.
BMV property sourcing means you can take away a lot of the risk involved with property investment. But how do you find the right deals?
Sourcing property sounds like it is something that only the professionals can do consistently, but that isn't the case. There are many ways to look out for those killer deals that will make your money go further.

Distressed Properties
We all know that property that looks like it lets the neighbourhood down. It has been empty for years and the garden is overgrown. It may look like something that nobody would touch, but that is where the canny investor looks for opportunity rather than walk away.
You can make enquiries with Land Registry to see who owns the property and where they live. From there you can look to put together a deal for the owners. They will be likely to be paying Council Tax on the property, even though it is vacant.
You may find a deal is there to be done with some of these properties. Do your research and you might just find someone who is ready to sell to get the property off their hands. This is the perfect opportunity for a BMV purchase.
Sourcing Property on Rightmove and Zoopla
Many investors shy away from the property portals because they are so public and seen by so many people. The feeling is that any bargain will be snapped up immediately with this amount of exposure.
But that isn't always the case. If you use the add-on Property Bee with your property portal then you can see the property was put on the market, if it has been subject to a price change and whether it has previously been marked as sold before reverting to for sale.
This will show you a motivated seller. People that lower the price, have had the property on for some time or have thought they had sold once all have a strong motivation to sell. This again is where a deal can be done. Property Bee highlights when sourcing property those motivated sellers.

BMV Property Sourcing
Auctions used to be the best place to buy property. But as they have gained more popularity, the deals are often harder to come by. Although there are still many bargains to be had at auction, you have to tread carefully.
Make sure you do your research before going to auction and bidding. The knowledgeable investor can do their best work before or after an auction. These are the places that you face less (or more likely, no) competition.
Before an auction people are often gearing up for the big day. After, if the property Is unsold, you already know that interest is low. Auctions still don't appeal to the full market of buyers so you get the chance to find some great BMV deals.
There are also online auctions that can have great value properties available. Many of these feature low starting bids so if you keep an eye on them you may find a property at a rock bottom price.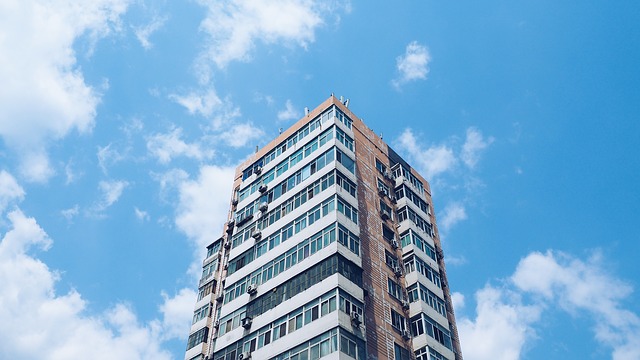 Building the Right Relationships
BMV property sourcing is most effective when you deal with people you know. Getting acquainted with local estate agents, builders and deal sourcers among others is a great way to find out about what is going on in the property market in your area.  
If these people know that you are ready to proceed and want to buy then they are able to let you know about the deals they come across all the time. Estate agents in particular love people that can act fast and out their money where their mouth is. If you are that person then you will hear about deals much more readily than others.

Properties with Problems
Many investors shy away from sourcing a property with a problem. They feel it might be too much work or a load of stress. They can be right. But if the price is right, then dealing with the property is worthwhile.  You can find a great BMV deal for a property with –
• A short lease
• That are presented badly
• That need major renovation
• That have planning issues
• That have sitting tenants
I'm not saying that all properties that fit into these categories represent a good deal, but there are opportunities here that others don't explore fully.
If you carry out all of your research, and are sure of the costs then you are able to see each deal for what it is, rather than run away because it looks complicated. Get the right reports, seek the appropriate advice and you can see deals that others will just miss out on.
<< Back to Property Investment Blueprint from Sourcing Property
<< Back to Property Investment Strategy from Sourcing Property