BMV Deals... A Goldmine Of  Discounted Property
Are you suffering from a lack of quality BMV deals (below market value property)?  You can get access to a constant stream of heavily discounted property deals sourced directly from distressed sellers all over the country.
Just enter your details into the form on this page and you'll get the hottest, freshest, below market value property deals delivered straight to your inbox as soon as they become available (if not sooner!)...
Why PiB BMV Deals?
Well, we appreciate that as an entrepreneurial investor, you'll be looking for great cashflow from day one.  For that reason, most of our deals will have great yields; often more than 10%.  
To get you the best discounts, many of our deals are sourced directly from motivated sellers.  Our partners handle all negotiation and communication with the seller on your behalf. They manage the whole process for you right through to completion.
What's more, if you want your below market value property pre-tenanted with a quality, vetted tenant, you can have that too!
What about the discounts?
Our discounts are often greater than 25% of valuation.  This is based on a valuation by a reputable firm of surveyors, and not some pie in the sky estimate plucked out of the air.
Power team BMV deals
You may have your own team in place, which you are most welcome to use.  However if you need to use our crack team of property professionals -- who are all used to working together, resulting in a seamless service for you -- then you can do that too.
Our team includes mortgage advisors, legal services, surveyors, trades and EPC providers.
Full armchair investment service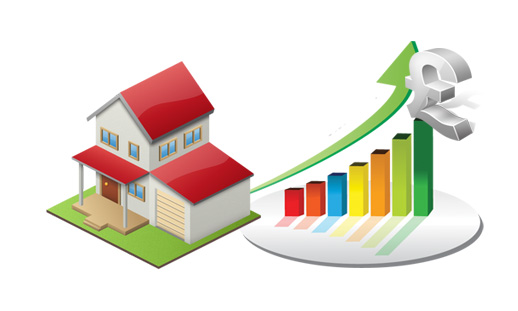 If the below market value property you buy is remote to you then we can provide the property tenanted and ready to go.  Our local teams can handle any repairs or maintenance before a tenant moves in.  We can also provide full management of the property via our local partner.
A quick caution 
For anyone new to to property investment or to BMV / below market value property investment, please be aware that there are some sharks out there!  Several BMV deals and "portfolio builder" firms have been involved in exposés by the press over the past decade or so.  
Their rough modus operandi has been to take large sums of money from people, with the promise of building them a large "hands-free" portfolio of discounted property deals.  In many cases you'd be lucky if you got some unlettable flea-pit for your cash and in others, nothing at all!
So -- in short -- don't hand over large sums of cash directly to any company up-front on a promise and do everything through your solicitor!
<< Back to Property Deals from BMV Deals
<< Back to Property Investment Blueprint from BMV Deals: Below Market Value Property