Maximise the Performance of your Property Portfolio (Webinar)
Maximise the Performance of your Property Portfolio (Webinar)
Would you like to maximise your profits?
Worried about interest rates rising?
Need to ditch a turkey?
Has Mortgage Express or another lender got you under pressure?
In this exclusive webinar for PiB, expert property investment technician Brett Smart reveals how to maximise the performance of your property portfolio, get rid of any turkeys and keep your lender happy!
Here's what you'll discover...
Since the crash of 2008, I have been hearing of more and more investors who are getting pressure from their lenders to pay back their lending or at the very least restructure their portfolios dramatically.
This pressure has actually resulted in some landlords losing everything and filing for bankruptcy.
Mortgage Express seem to be the worst offender of late and our webinar guest this week has helped several clients to restructure their portfolios and effectively get their lender off their back.
In the process, Brett has created profit where there previously was none, cut out dead wood and really maximised the performance of otherwise lacklustre portfolios.
Ninja moves
I've persuaded Brett to reveal the exact strategies he has used to get clients off the hook with their lenders and explode the profitability of their portfolio. These include:
how he turned a negative equity turkey into a cashflowing goldmine
how to add equity at no cost to yourself
how to legitimately raise the rent on your portfolio
how to increase your bottom line across your portfolio.
I can honestly say that when Brett told me some of the things he was doing, I was blown away as I'd never heard of anything like it before (never mind thought of it myself!).
The clock is ticking
Portfolio profits are OK just now but interest rates will not be this low forever. In fact, I am hearing noises about a rate rise before the end of 2014.
When this happens, our profits as landlords will be SQUEEZED and this will put those of us who are asleep out of business.
So, don't wait -- the time to tighten your belt is *now*.
Fill in the form at the top of the page and get on this webinar!
"...an amazing insight into the whole process..."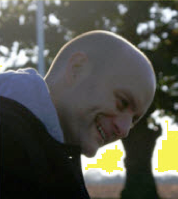 "As I read Brett's book I was humbled by the sheer wealth of information made available as you turned the pages. 
At last a one-stop warehouse of assorted tools, nuts and bolts and everything needed to set up in the property business.
It really is an amazing insight into the whole process"
Barry Sheppard
"his 5 step Action Plan is simple and straightforward"

"Brett's Ultimate Guide to BMV Property Sourcing is much more than that, it's actually a complete property investor's bible, covering all the current approaches to investing, drawing from Brett's years of personal experience.
Whether you're new to property or have many properties under your belt already, the real world practical tips that Brett provides are bound to be of use.
His 5 step Action Plan is simple and straightforward."
Colin McNulty
About Brett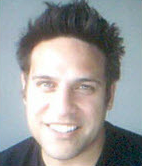 Brett Smart has been investing in property for more than 12 years during which time he has built up a £4.5 million portfolio. What's more remarkable is that he did all this using "OPM" ( other people's money ).
Today, he is just as active in the investing field as he has ever been, with a massive 20 properties bought at auction in the last 18 months alone!
Brett favours creative property strategies because he recognises the advantages of these strategies over the traditional way of buying property.
Make a smart move for your property portfolio and register for Brett's "Portfolio Detox and Recharge" webinar in the form above. See you on the webinar!
<< Back to Property Investment Strategy from Maximise Performance Property Portfolio
<< Back to Property Investment Blueprint from Maximise Performance Property Portfolio