Cheapest Investment Property Insurance Tips
The most vital thing in choosing investment property insurance is to use a broker...
I learned this one myself the hard way, many years ago.
I had just began my investing career and took out insurance for my first few properties through a "specialist" landlord insurance company.
Big mistake!
I can't remember how I eventually twigged but it turned out that I was paying nearly FIVE TIMES what I could have been paying for a comparable policy if I had gone through a broker.
I've been using that same broker for nearly ten years now and God knows how much money I've saved as a result!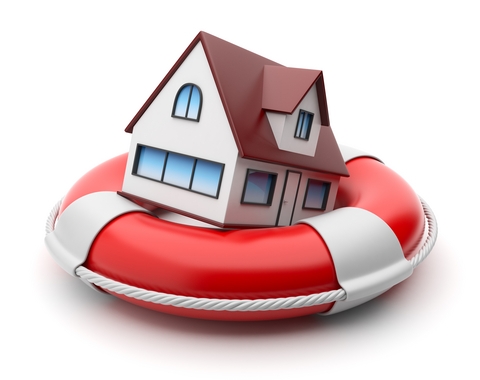 Investment Property Insurance Broker
Most investment property insurance brokers earn their commission from the insurance company and not from the customer, so the price you pay remains the same.
The advantage of a broker is that they can compare the quotes from several insurers and come back with the best deals for you.

Landlord Insurance Broker
Another advantage of a good landlord insurance broker is that they can help to negotiate with an insurer for you if you are having trouble with a claim.
Many brokers will even be able to split your portfolio into several block policies that renew at various times of the year, so that you are not hit with a big payment all at once.
They can also give several options for spreading payments over time, which is a big help with cash flow!
Vacant Property Insurance
I recently made a claim after the roof was blown off the garage of one of my properties.
The insurance company declined the claim but without me asking, my broker got on to the insurer to see if they could overturn the decision on my behalf.
They weren't successful but I was impressed with their willingness to fight my corner all the same...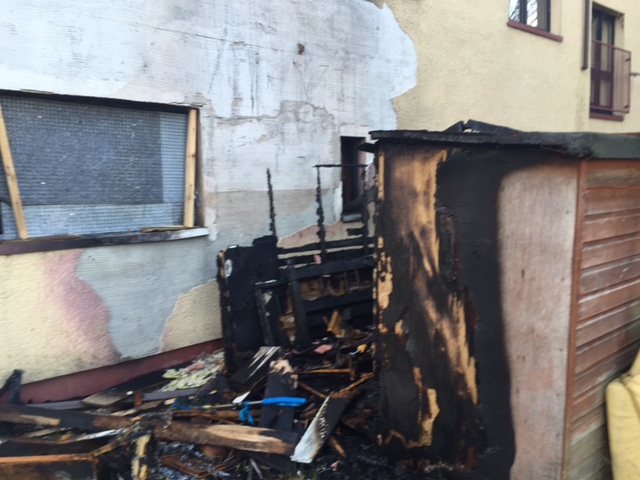 Fire at my property was not covered due to lack of empty building insurance!
Empty Building Insurance
I had an awful experience last year when one of my properties experienced a flood and then a fire.
It's a long story but to cut to the chase, I had my claim rejected because the property had been unoccupied for more than 30 days.
As a result, I had to cough up for more than £3,000 worth of repairs out of my own pocket!
This made me realise the need for empty building insurance or unoccupied building insurance... If I had had that in place, I would have been covered!
Property Development Insurance
It's not just landlords who need insurance; anyone looking to do a development project is going to need property development insurance or renovation insurance.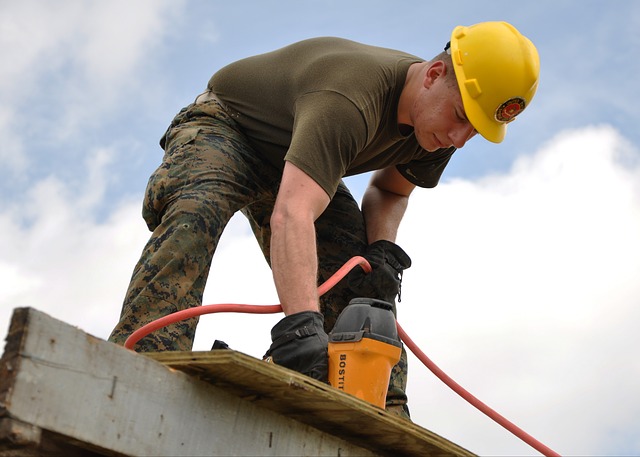 Contents or Not?
It goes without saying that you'll need buildings insurance. This needs to be in place as soon as you complete on a property.
You need to decide whether to insure your contents or not. Many landlords buildings insurance policies include limited contents cover as standard, and this is sufficient in many cases. You may want additional cover for a high-end let with expensive furniture.
Malicious damage... Protect yourself
One thing worth checking is provision in your investment property insurance policy for malicious damage. I once had a tenant who, before they left the property, defaced all the walls and smashed the sink and toilet in the bathroom.
I was very glad to find that I had malicious damage cover... but not all policies have it. In general I'd say this applies more at the lower end of the rental market, but by no means always!
Peace of mind with rent guarantee insurance
Rent guarantee insurance is highly recommended as a way of protecting your rental income.
Tenants -- no matter how well referenced up-front -- can stop paying for any number of reasons... so unless you have good reserves to cover your mortgage if they do, it's best not to take any chances.
Rent guarantees are normally only available if the tenants have been referenced by the company providing the policy.
Normally these policies are paid for in a one off payment up-front. Like any other insurance policy, you need to make a claim and wait for it to be processed.
Most rent guarantee insurance providers will:
Have policies for 6 or 12 month periods
Have different levels of guarantee available -- a policy with no excess will cost more than one with an excess of one month
Cover any legal work required to evict the non-paying tenant.
Investment Property Insurance - Summary
So, in summary... use a good investment property insurance broker, guarantee your rent and consider malicious damage insurance.
<< Back to Property Power Team from Investment Property Insurance
<< Back to Property Investment Blueprint from Property Power Team
Find out more about how UK insurers are regulated here.