Rental Property Inspections... Protect Your Investment With Regular Checks
Rental property inspections are one of the more mundane rental property management tasks. Don't ignore them though because even the nicest of tenants can be absolute slobs!
FREE Download

Download your free Property Inspection Letter Template here.
And the moral of these stories?
Don't let your inspections slip -- no matter what your first impressions of a tenant are. You never know what is going on behind closed doors!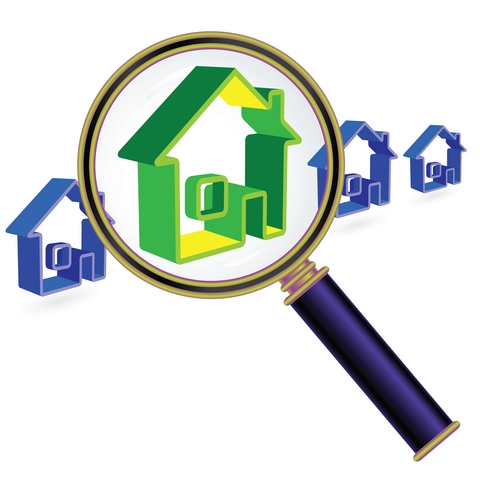 You might decide to do an inspection for any of the following reasons:
Routine rental property inspections
Late rent inspection
Suspect tenant has quit the property
Maintenance inspection
Anti-social behaviour.
Make sure you put your inspection policy into your lease and draw your tenant's attention to it when they are signing. This way there will be no surprises later on.
On any inspection it is a good idea to have a copy of the letter you sent with you and any other relevant correspondence too.
Routine inspections
The norm for frequency of rental property inspections tends to be quarterly. Any more frequent than this -- without good reason -- will be annoying for a tenant.
You may want to adjust the frequency of inspections depending on what you find but it is a good idea to keep them regular no matter what, as things can change.
It is impractical to do a full check of the inventory on each visit but you'll obviously be able to tell whether major items have gone missing.
You will want to inspect the following points when you visit. You may find it useful to have a printed checklist to bring with you so that you don't forget anything while you're there.
General cleanliness and tidiness
Are the terms of the lease being adhered to? Is there evidence of smoking when the lease states no smoking? Is there evidence that the tenant is keeping pets when they shouldn't be? Are there additional tenants in residence not named on the lease?
Interior maintenance issues -- the seal around the bath or shower tray can be prone to deterioration so check this, check for any interior damp patches on walls or ceilings where there could be water ingress from the roof or the flat above
Exterior maintenance issues -- check the roof, rough-casting, guttering and down pipes
Garden -- if there's a garden, is the tenant keeping it tidy and the grass cut?
If the tenant is not keeping the property as you would expect then follow up your visit with a letter stating the issues and arranging a follow-up inspection, giving the tenant time to rectify the issue(s).
Late rent inspections
When rent is paid late and you are unable to contact the tenant by phone, arrange an inspection as soon as possible.
If you suspect that they may have left permanently, then take a witness with you and a camera to document what you see.
If the tenant is not present, then you can do a bit of detective work to see if they have left or not:
Have the neighbours seen them lately?
Has your inspection notice been lifted from behind the door? Has it been opened?
What is the latest opened / unopened mail that you can see? (But don't open unopened letters!)
What are the dates on the food in the fridge, e.g. milk?
Is the electricity / gas on?
Are there any clothes in the wardrobes / drawers? Toiletries in the bathroom?
Abandonment
If you suspect that your tenant has absconded -- tempting as it may be -- unfortunately you can't just change the locks and get another tenant.
You need to tread very carefully as tenants can come back after they have apparently left and there are large fines for unlawful eviction!
Consult a solicitor before proceeding if this happens to you.
Don't forget to claim your copy of our property inspections letter in our document vault, here.
<< Back to Investment Property Management from Rental Property Inspections

<< Back to Property Investment Blueprint from Rental Property Inspections