How to Find Investment Property Like the Pros - Part II
Welcome to part two of our guide on how to find investment property. (You can read part one of how to find discounted property here.)
Internet marketing is your golden goose

I love internet marketing for property lead generation. It is the ultimate in lazy marketing -- once it is tuned up, you can just let it run and watch the leads pour in.
You don't have to spend thousands on a website to find discounted property. The simplest of websites can deliver great results and by the same token, the fanciest site in the world could get you no business at all!
The reason: web designers are not marketers!
Here are some tips for creating a site that gets results:
Position yourself as a local expert. Your domain and site name should focus on your local area rather than being generalist. Go for "kent-property-buyers.com" rather than "quick-sale-specialist.com" for example.
Have clear and frequent calls to action. E.g. "fill in the form to receive your cash offer".
Have your call to action "above the fold". This means have it visible when the page loads so that your user doesn't have to scroll down the page to see it.
The form that you ask people to fill in should be short! Get the essentials that you need to contact them but if you ask for too much, guess what... they'll click the back button!
You've built it... But will they come?
OK, so you've done a killer website. How do you get people to come to it? There are two online ways to do this...
SEO
SEO - or Search Engine Optimisation - is the art of getting your site to rank highly when people type certain terms into a search engine. It is a bit of a black art and probably best left to the professionals.
It takes weeks and even months for this type of investment in your website to pay off. Property lead generation is so competitive that it may be prohibitively expensive for you to reach the top of the results for your search terms.
Paid Advertising
AKA pay per click advertising. These are the listings you see at the top and the side of the main results when you search for something in Google or Bing. In my opinion, for property lead generation this is the way to go as you get pretty much instant results. It is also easier to target geographically than SEO.
Google's pay-per-click system is called AdWords. You can set up an AdWords account and start advertising pretty quickly and easily.
But be careful!
It is very easy to waste a fortune on AdWords with little results if you don't know what you're doing!
Property investor websites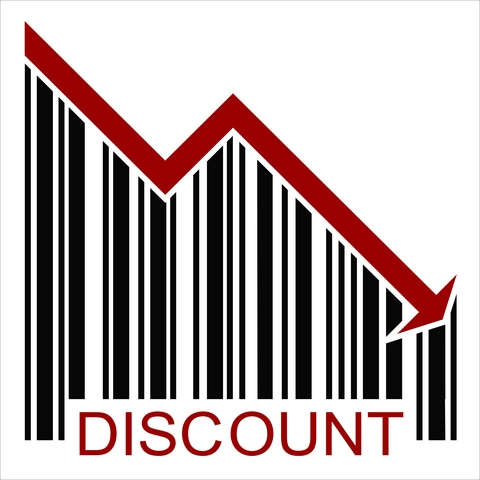 We know first hand how effective internet marketing for property investors can be so we've put together a webinar about how to create a highly effective property lead generation website for your business.
You can watch our property investor websites webinar here.
And if tech stuff isn't your thing, we'll tell you how we can set everything up for you, too.
How to Find Investment Property - Summary
In this two part article we've looked at a number of ways how to find investment property. From leaflets to newspaper advertising. Finally, we took a closer look at my favourite method: internet marketing.
But nothing happens without action!
So get out there and start using some of these great methods tomorrow!
What's your favourite way to find discounted property? Share it with us by leaving a comment below...
<< Back to Property Investment Guide from How To Find Investment Property

<< Back to Property Investment Blueprint from How To Find Investment Property