Need to Find a Tenant?
Webinar Reveals: "7 Top Tips for Finding Great Tenants"

Need to Find a Tenant? Free Webinar Reveals "7 Top Tips for Finding Great Tenants"
Have you ever been ripped off by a letting agent?
Have you ever had an agent place a bed tenant in your property?
Or would you just like to make sure that neither of these things ever happen to you? 
In this exclusive webinar for PiB, letting agency owner and seasoned property investor Brett Smart shares hard-earned tips and tricks that you *need* to know in order to find quality tenants who will take care of your property and pay the rent!
Here's what you'll discover...
1. How to get a Tsunami of Tenants beating their way to your door
2. Brett's special £2.5k tip for getting more protection
3. Getting Your Property Ready to Let
4. How to Choose the Perfect Tenant
5. How to Write your ad Like a pro and Stand out from The Crowd
6. Tenant Vetting for a Trouble Free Tenancy
7. How to Virtually Guarantee your Viewers Turn up on Time
As a former letting agent myself, I understand that finding the right tenant is so, so, so important. Skimping on vetting or an error in judgement that results in the wrong tenant ending up in a property can be simply disastrous.
Here is a selection of quotes from people who have used Brett's products and services:
"...will save me hundreds... recommend it strongly"
"This was SO useful. In the last 5 years I've worked with several different letting agents and had experiences ranging from good to bad to disastrous. But I know the questions to ask and what, precisely, to look out for.
What's more with the help of this guide I've got all the information I need on hand to be able to successfully go it alone, cut out the agent and increase my cashflow further.
The resource section alone will save me hundreds of pounds. I recommend it strongly. Well done and thanks!"
Lorraine Harris, Leicester Property Solutions
"...an amazing insight into the whole process..."
"As I read Brett's book I was humbled by the sheer wealth of information made available as you turned the pages. 
At last a one-stop warehouse of assorted tools, nuts and bolts and everything needed to set up in the property business.
It really is an amazing insight into the whole process"
Barry Sheppard
"his 5 step Action Plan is simple and straightforward"

"Brett's Ultimate Guide to BMV Property Sourcing is much more than that, it's actually a complete property investor's bible, covering all the current approaches to investing, drawing from Brett's years of personal experience.
Whether you're new to property or have many properties under your belt already, the real world practical tips that Brett provides are bound to be of use.
His 5 step Action Plan is simple and straightforward."
Colin McNulty
About Brett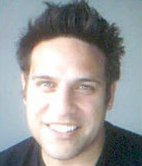 Brett Smart has been investing in property for more than 12 years during which time he has built up a £4.5 million portfolio. What's more remarkable is that he did all this using "OPM" ( other people's money ).
Today, he is just as active in the investing field as he has ever been, with a massive 20 properties bought at auction in the last 18 months alone!
Brett favours creative property strategies because he recognises the advantages of these strategies over the traditional way of buying property.
Make a smart move for your property portfolio and register for Brett's "find a tenant" webinar in the form above. See you on the webinar!
<< Back to Property Letting Advice from Find Tenant
<< Back to Property Investment Blueprint from Find Tenant