Lease Options Websites
See The Property Investor Website Themes
Lease options websites
Picture this...
You've just visited your local Estate Agent to try to negotiate a Rent to Rent or a Lease Option on a property you've had your eye on...
It went pretty well and the agent tells you they'll see about taking your proposal to the owner...
But what do you think happens as soon as you leave the office?
Yep — the agent fires up Google and tries to find you or your company online...
Lease options websites help build credibility
What do they find?
Do they find a professional web presence that fills them with confidence to take your proposal to the seller?
Or do they find NOTHING, and your deal dies a death before it even got a chance?
Which ending is it for you?
If it's the second ending, then this is your chance to change it. 
This is your chance to change it with a credibility-boosting website that will effectively "grease the skids" to help get your deals over the line…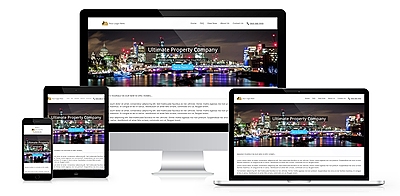 Our stunning Corporate / Lease Options Websites theme
Now, in days gone by, a website could cost you thousands for a designer to develop…
And even then; how much does a designer know about property investing? So what are the chances of the site actually delivering the goods?
The good news is that we've just added specialist Rent to Rent and Corporate / Lease Options themes to our Guerrilla Property Websites platform. Either of these can give your business the credibility it needs to get these deals over the line.
No expensive designers or complicated tech stuff here — you can get your site up and running today for just a low monthly subscription.
Discover the themes and secure your Rent to Rent or Corporate website here.
<< Back to Property Investor Websites from Lease Options Websites
<< Back to Property Investment Blueprint from Lease Options Websites