Making Money From Property: Revealed in 7 Must-Read Books
Making money from property isn't as hard as it looks, and it's not just for property millionaires either.
Plenty of hard work, networking and some strategic planning are the keys to property investment success.
Swat up with these great industry books: with tips from insiders to helpful checklists -- these seven lucky books might be all you need to start your journey to property domination.
1. 

Property Magic: How to Buy Property Using Other People's Time, Money and Experience

 by Simon Zutshi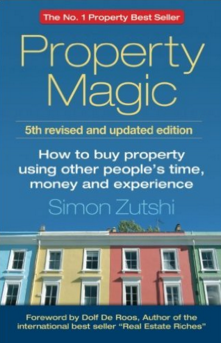 Successful property millionaire Simon Zutshi's property strategy is all about building a solid and profitable property portfolio.
Zutshi's book focuses on getting results within the first 12 months, and is great for people looking to enter into the luxury property market and turn a quick profit.
Simon calls his methods the Property Mastermind Programme, which makes it all sound a bit like an elaborate game. But his strategic methods do really work; it's all about finding the opportunities and areas in which you can make a real difference.

Takeaway- An eye-opening read full of interesting & actionable tactics- this book makes you think strategically to get fast results.
2. 

How to Buy Property at Auction: The Essential Guide to Winning Property and Buy-to-Let Bargains Paperback 

by Samantha Collett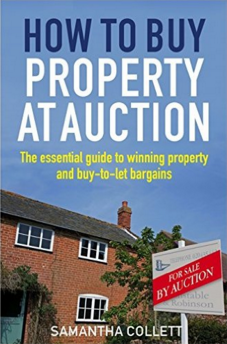 Buying property at auction is a great way to find quirky property bargains. But buying property through auction can be a long, drawn-out process that makes your stress-levels hit the roof.
This handy guide will guide you through the common pitfalls and problems that come with buying at auction. This book is all about making you a successful at-auction property-buyer.
Complete with case studies and expert guidance, armed with this guide you will be prepared for any auction! Let those auction hammers fall…

Takeaway- Buying at auction isn't as scary as it first seems…
3. How to Buy Your First Home (And How to Sell it Too) 

by Phil Spencer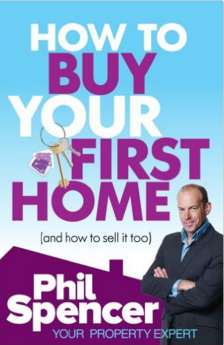 Phil's jovial selling style with his on-screen sparring partner, Kirstie Allsopp has won him fans up and down the UK. His friendly, accessible style makes this book great for anyone who is feeling nervous about their property journey.  
Achieving a sale is broken down into manageable steps, meaning you can break the whole process down into actionable chunks. With money-saving tips and troubleshooting, this book is full of solid property advice.

Takeaway- Investing well with your first property pays off in the long run.
4. Terrible Estate Agent Photos 

by Andy Donaldson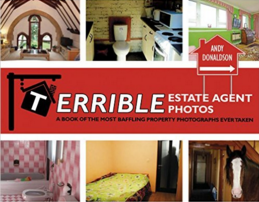 This is such a fun little book, we couldn't resist including it on our list as a cautionary tale about the wackier side of bad property marketing.
Taken from the viral Terrible Real Estate Agent Photos blog this little tongue-in-cheek snapshot of some of the worst estate agent photos out there will make for entertaining reading and viewing! In fact, it seems rather incredible that any of these photos actually made it online…

Takeaway- Don't let any of these photos happen to you. Get real marketers behind your property sale.
5. 

Property Investment for Beginners: A Property Geek guide 

by Rob Dix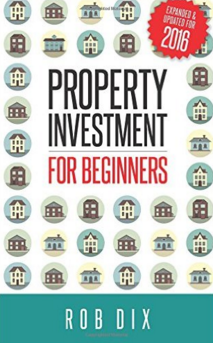 Recently updated to include all the property tax changes announced in 2015, this is a great classic book that packs in a lot of key information about property investment. 
All about obtaining financial freedom through property investment, this is a great one for people who are starting out on their property investment journey.
This book cuts through jargon, offering real tangible advice and helping you create an investment strategy.

Takeaway- Financial planning and budgeting take up a lot of time when you initially invest.
6. Property Investing Secrets - How to Profit From Buy To Let 

by Rob Moore and Mark Homer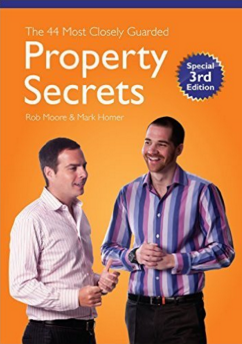 This book charts the success story of two young property investors, letting you in on their tried-and-tested property investment secrets.
Informative, an easy read and friendly, Rob and Mark's book is a great go-to property investment guide. These guys place a lot of emphasis on mind-set and personal action to get the ball rolling, so this one for those who believe in the power of (property) positivity.

Takeaway- Making money from property with a friend is a great way to share the load and can help you think more positively.
7. 

Hustle Your Way To Property Success: Love It Or Hate It... There's No Inbetween 

by Paul Ribbons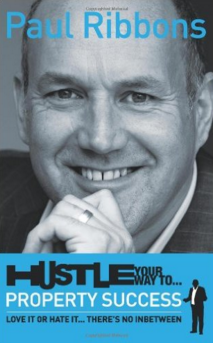 This entertaining read by Paul Ribbons is all about him sharing his property expertise and anecdotes with you. Paul's no-nonsense style makes you feel like you are talking to a trusted friend, chatting over a cup of coffee. 

Having such a vast property experience, Paul has developed successful systems and procedures over the years. His exceptional people skills influence the property business maxims he has developed, and a lot of his advice touches on negotiation and relationship.
Takeaway- Developing systems (or following someone else's) can help you get results faster.
Making money from property conclusion
We hope you enjoyed this roundup of property books about making money from property. If you're not much of a reader then be sure to check out the other options available.
Guest author profile
| | |
| --- | --- |
| | Hi, I'm Joseph O'Brien, and I am a curious freelance writer who has a strong interest in business strategies and literature. You'll find me writing about a lot of different things; thanks to Bristol estate agents Bradley & Sadler for their expert input on the property market for this post. Find out more about me and my writing on my blog.   |
<< Back to Property Development from Making Money from Property
<< Back to Home from Making Money from Property