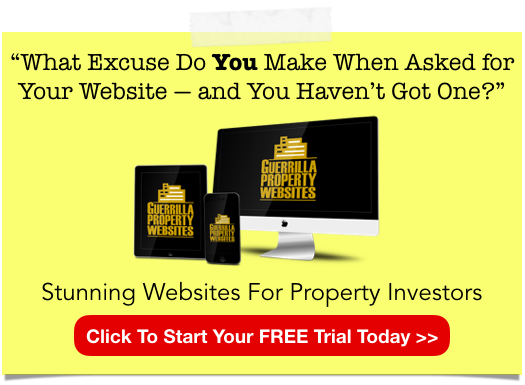 Property Investment Courses (why I changed my mind)
I didn't go on any property investment courses for the first 7 years of my property career.  I refused to.  Partly because I thought I could get all the info I needed on the internet and also because I knew there were a few charlatans out there ripping people off.
No, I was fine on my own.
But then the Credit Crunch happened. I hit a wall with my investing because nobody would lend me money to buy any more property. Crucially, the Mortgage Express product that allowed me and many other investors to buy "no money down" was pulled.
I was stumped -- I had to figure out what to do next.
Then I remembered a manual that someone had given me 7 years before. It was by this Aussie guy called Rick Otton who talked about buying houses for a pound. Most of it had gone over my head at the time but I found it on my bookshelf, dusted it off and read it again.
It turned out that this was exactly what I needed. Rick's strategies -- the main ones of which are known as lease options and instalment contracts -- allow you to control property and to profit from it without actually owning it.
This was absolutely perfect for the market at the time. So I did a search and it turned out that Rick had just started doing something he called the Zero Debt Property Cash Flow Conference. 
Needless to say, I wasted no time in snapping up a ticket.
I finally gave in to property investment courses...
Rick was essentially responsible for bringing these creative strategies to the UK and all the UK "gurus" learned directly from him.
Anyway, the course was great -- definitely worth the 7 year wait although I wish I'd done it much sooner! It gave a new lease of life to my property investing career.
The strategies are just as relevant today as they were back then and I'd definitely recommend his course to beginners and experienced property investors alike.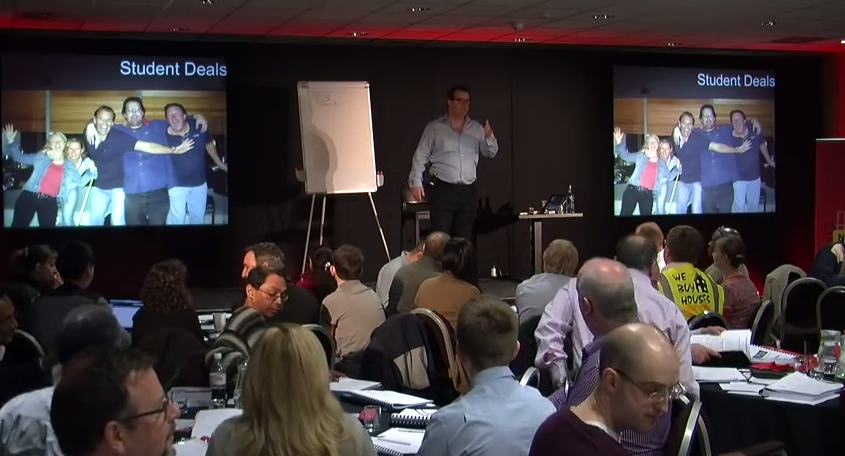 Pros
You get all the legal documents and forms that you need to do the deals.

You just won't learn some of these strategies anywhere else.

Plenty of time for networking.

Rick's unique brand of humour keeps the content from ever becoming dry.

Unlike some multiple-speaker UK property seminars I could mention, there is not someone pitching to you every half hour.  Yes, there is a high-ticket coaching up-sell at the end of the weekend. Yes, I ended up going on this and yes, it was amazing but what I will say is that you get all the tools and training you need at the three day bootcamp to go out and do deals; nothing is held back.
Cons
For a complete beginner, some of the strategies -- powerful as they are -- may take a bit of getting your head round but it's explained well and there's plenty of opportunity to ask Rick and his assistants to clarify things.
When's it on?
Rick runs two Zero Debt Conferences a year now in the UK -- one in Spring and one in Autumn -- but if you can't wait for these, then you can check out his home study course in the meantime.
<< Back to Property Investment Education from Property Investment Courses UK
<< Back to Property Investment Blueprint from Property Investment Courses London