Free Property Investment Webinar
PiB runs occasional property investment webinars. You can also be the first to know about webinars as soon as they're announced by signing up for updates here.
In our last webinar, Reena Malra shared her simple 7 step plan for profiting from property joint ventures.
There was a twist to the traditional JV though... she introduced the secret ingredients of lease options and instalment contracts which she's famous for!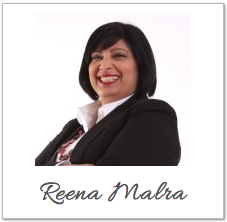 PiB was excited to welcome Queen of Options, Reena Malra, who talked about how to use lease options and instalment contracts in the context of property joint ventures. 
What attendees learned at this free event: 
Advantages of doing JV with Other People's Property 
How to find JV Partners 
How to Qualify a JV Partner 
How to create a Win-Win and make Profit 
How to Command and Conquer JV relationships with my Simple 7 Steps
Register here to be sure you don't miss our next free webinar!
<< Back to Property Investment Education from Property Investment Webinar
<< Back to Property Investment Blueprint