4 Rent to Rent Courses You Need To Know About...
It's no wonder that there are dozens of rent to rent courses crowded into the market just now. 
Rent to rent is the darling property strategy du jour...
And for good reason...
Hyper cashflow, from a single property, that you didn't have to buy, and didn't have to get a mortgage for?!
I'll take two please!
But what of the rent to rent courses which claim to teach this strategy?
Are they any good?
Are they worth your hard earned greenbacks?
We have a free gift for you if you purchase one of the courses on this page, so be sure to read right to the end…
In this post I'm going to take a look at four of the courses that are available today, to help you make an informed choice between them. 
Oh, and there's a free gift for you if you purchase one of them, so be sure to read right to the end…
Course #1 — Rent to Rent Deal Generator 
The first course is one of our own: Rent to Rent Deal Generator. 
To our knowledge, this course is the best value for money rent to rent course on the market. 
Clocking in at only well under £100, this course is the one to choose if you're on a tight budget, or if you're not sure yet if rent to rent is really for you.
Rent to Rent Deal Generator focuses on the deal finding aspect of the strategy, but also has a slew of valuable bonuses that I'll mention now. 
There's a deal analyser spreadsheet, a negotiation helper spreadsheet, and even scripts so you know what to say to get deals. 
What really sets this course apart though, is the specialist rent to rent website that you get for your business. 
Credibility is something that new rent to rent investors struggle with, and having a professional web presence all but makes this issue disappear. 
Check out Rent to Rent Deal Generator here. 
Katrina Jones: Rent to Rent Academy
Course #2 — Rent to Rent Academy by Katrina Jones

Katrina used to train for Progressive, so her pedigree is good. 
And she has an interesting backstory...
As a teenager, she suffered from chronic anxiety, and could barely leave the house. 
She then decided to leave the UK completely, and ended up finding herself in Australia, where she became a star marketing director at a top agency. 
Upon returning to the UK, she wasted no time in building up a million pound rent to rent business...
And has been training others to so the same successfully since 2014. 
Soft spoken yet bubbly at the same time, Katrina is a true inspiration in the rent to rent scene, and there are few better to learn from. 
Her course exposes her full methodology for finding, negotiating and running a million pound rent to rent business, just like she did. 
You can get a taste of what Katrina is all about by signing up for her FREE "Rent To Rent Success Series".
You'll receive a wealth of tips, tricks, industry secrets, education, inspiration and guidance, and even some some incredible real life case studies.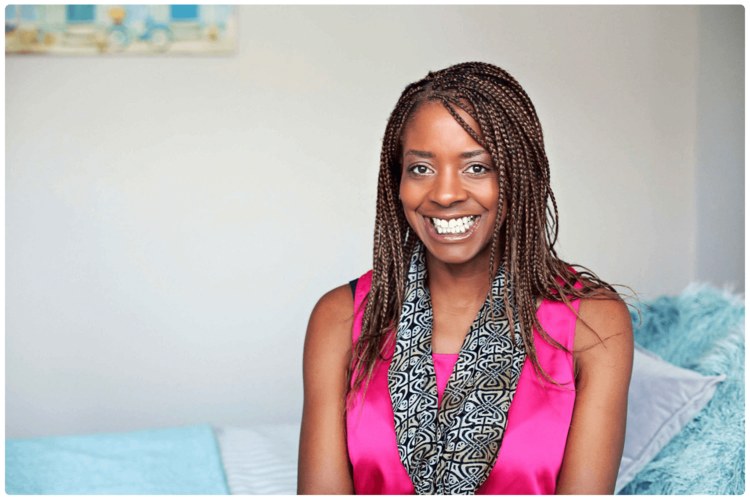 Stephanie Taylor: HMO Heaven
Course #3 — Rent to Rent Kickstarter by HMO Heaven

Run by dynamic sister duo, Stephanie and Nicky, HMO Heaven came onto my radar a couple years ago, after I discovered them on their their vibrant YouTube channel. 
Stephanie of HMO Heaven got into rent to rent after her mother became ill. Stephanie was in a corporate job in Bristol at the time, but she knew that her mother needed her in Birmingham. 
It was then that she decided that she needed to create her own business, so that she wasn't beholden to a boss who decided how she worked, or when she worked.
She and her sister then went on to quickly create a £350,000 -- and growing -- rent to rent portfolio.
You can grab their free "6 Step System to Get Your First Deal" ebook and video training here. 
In their free video training, Nicky and Stephanie reveal a very interesting tactic around sourcing rent to rent deals using direct mail, that you won't want to miss. 

Paul & Aniko Smith: Touchstone Education
Course #4 — Rent 2 Rent Accelerator by Touchstone Education 

Paul Smith is another Progressive prodigy, having both run the Glasgow PPN event, and helmed their serviced accommodation training arm. 
Paul parted ways with Progressive a few years ago, to focus on his and his wife Anika's Touchstone Education operation. 
Rent 2 Rent Accelerator is an intensive, live, two day in-person course and you'll learn Paul's proprietary A.C.T.I.O.N. system for starting and scaling your rent to rent business.
R2R Accelerator is held in Touchstone's easy to access, purpose-built Training HQ in Doncaster.
Now, if you have designs on using the rent to rent strategy in conjunction with serviced accommodation, then Paul's R2R & SA Masterclass offering is the course to plump for.
Paul and Aniko have build a bit of an empire on the back of the rent to SA strategy, and so have many if their students. 
The R2R & SA Masterclass is certainly not cheap, but if you won't settle for anything less than the pinnacle of the UK's R2R & SA training then this is the course for you.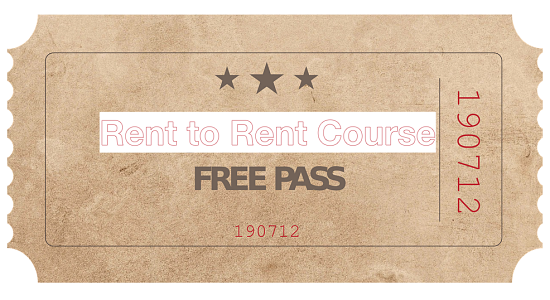 Get our rent to rent course free when you buy one of the other courses on this page (and 30 days of our rent to rent website solution)...
Rent to rent courses FREE bonus...

At the end of the day, these three high end coaches all have proven systems, and tons of successful students to boot, so it's really a case of which one of the trainers do you resonate with?

If you do decide to go with one of those guys or gals, then if you purchase through one of our links, above, and send us your receipt, we'll give you our R2R course, Rent to Rent Deal Generator completely free...
AND a 30 free trial of our rent to rent business website solution. This is the perfect complement to any of these programs. 
<< Back to Property Investing Courses from Rent to Rent Courses
<< Back to Property Investment Blueprint from Rent to Rent Courses