Tenant Buyer Websites
See The Property Investor Website Themes
Tenant buyer websites
So you've scored a great LOA and you're planning to sell it on with a Lease Option…
You've got your marketing running and you're getting viewings… People seem interested but you're struggling to get people to commit…
I get it — it's hard to convince people that Rent to Buy is legit, especially as it's still a relatively new concept in the UK…
A website can be a powerful way of building credibility with your prospects and educating them on the service you provide…
Tenant buyer websites help build credibility
It's even a way to gather Tenant Buyer leads and to showcase your Rent to Buy homes to potential buyers…
Now, in days gone by, a website could cost you thousands for a designer to develop…
And even then; how much does a designer know about property investing? So what are the chances of the site actually delivering the goods?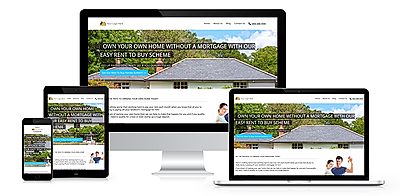 Our stunning Tenant Buyer Websites theme
The good news is that we have just added a specialist Tenant Buyer theme into our Guerrilla Property Websites platform.
No expensive designers or complicated tech stuff here — you can get your site up and running today for just a low monthly subscription.
Discover the Guerrilla Property Websites themes and secure your Tenant Buyer website here.
<< Back to Property Investor Websites from Tenant Buyer Websites
<< Back to Property Investment Blueprint from Tenant Buyer Websites