HMO Laws: Inspections and Safety
HMO is well known as a great high-yielding property strategy but less focus is given to the more mundane -- by extremely important -- consideration of safety for this type of let. Guest author Liam Bailey, Managing Director of HMO Safe, explores HMO laws, inspections and safety.
Congratulations, you are the proud owner of your first, or perhaps your fifth or even more, House of Multiple Occupancy (HMO).  Your due diligence has been correct, the rental yield looks correct and the demand for rooms is high.  The property looks fit for occupancy and a local letting agent has just found five students to share the property for you…what can possibly go wrong?
Well, national fire statistics tell us:
You are six times more likely to die in a fire if you live in any house in multiple occupation (HMO), compared with a single family house.
The risk increases to sixteen times more at risk of fatal injury if you live in an HMO which is 3 or more storeys high.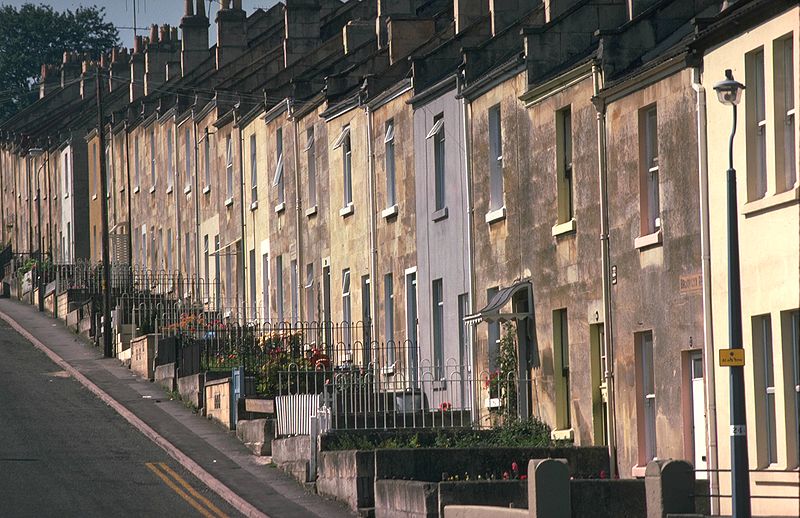 For this reason, more and more Local Authorities are choosing to license all HMO properties. The following is a list of HMO manager responsibilities that are generally required of those who are licensed:
To provide the manager's name, address and telephone number to each household in the HMO and display the same information in a prominent position in it.
To keep the means of escape from fire free of obstruction and in good order and repair.
To keep alarms, fire fighting equipment and emergency lighting systems in good working order.
To protect occupiers from injury with regard to the HMO's design, structural condition and number of occupiers.
Where there are more than 4 occupiers, to display notices indicating the location of means of escape from fire, making them clearly visible to all occupiers.
To ensure that all fixed electrical installations are inspected and tested by a qualified engineer at least once every 5 years and a results certificate obtained.
To provide the Local Authority with the latest gas and electrical safety test results within 7 days of the Local Authority asking for them.
To maintain common parts, fixtures, fittings, etc. keeping them clean, safe, in good decorative repair and working order and free from obstruction.  Handrails and banisters must be provided and kept in good order with any stair coverings securely fixed.
To keep any part of the HMO not in use, clean and free from litter.
Don't assume your agent is an expert!
It is estimated that approximately 46% of HMO owners do not reside in the same Local Authority area as their property.  This means that if you're using an agent, you need to make sure they're aware of these responsibilities (which may differ from the run of the mill single-lets that they deal with).  Don't assume that they do unless they are a specialist HMO / multilet management company!
"Frequent inspections" are required under your licence, and highly recommended if you are not licensed. 
So how do you, or how do you plan to, record and store the frequent HMO inspection results?
Breaches of HMO regulations can result in huge fines for HMO managers, so it is vital to prove your due diligence and how you are managing your risks after each frequent HMO inspection.
So how often is frequent? 
HMO Safe has conducted a national survey, contacting Local Authority HMO departments the length of the UK and sadly there has been no definitive answer.  Answers ranged from monthly to every six months.
We thought the best advice came from Cambridge County Council.  They suggested that each property has an individual risk assessment and the inspection frequency is determined from that risk assessment, which ultimately comes down to the type of property you have and the tenants for that period.
You may be liable for tenant breaches
Risk assessments will change and the risks can be reduced, avoided or removed by you or the tenants.  The risks need to be carefully managed and documented.  Even if a tenant removes a spindle, places an obstruction in the protected fire escape route or fits a Latex glove over a smoke alarm to be able to smoke in the property or room, you may be liable for a fine.
Local Authorities have the discretion to introduce regulations on top of mandatory regulations.  Ensure that you contact and take direction from the Local Authority and Fire Safety Unit covering your HMO; establish how frequent your inspections should be and if the property requires any additional safety fittings.  There will be local guides available.
Frequent HMO inspection reports will help identify any risks or potential future financial commitments you can begin to plan for (e.g. fraying carpet = trip hazard).  So on top of the due diligence for your property purchase, add HMO manager responsibilities and how you plan to manage your property, budgeting for that management.
HMO Course
If that has whet your appetite for HMO, let me ask you this: what if you could use properties that you DON'T own to generate £1,000+ per month cashflow? Well with the popular new "rent to rent" HMO strategy, you can do exactly that. Discover more here.
Guest author profile
| | |
| --- | --- |
| | Liam Bailey is Managing Director of HMO Safe. HMO Safe aim to provide a nationally recognised standard of HMO audit inspection provision. You can join HMO Safe for free to gain access to HMO safety training and software (available for iPhone and iPad). |
<< Back to Property Investment Articles from HMO Laws, Inspection and Safety
<< Back to Property Investment Blueprint from HMO Laws, Inspection and Safety
Image © Klaus D. Peter / Wikimedia Commons